Reasons To Hire An Attorney For Traffic Offenses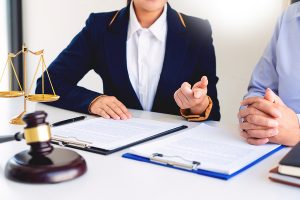 Michael Babboni

Car Accidents Drivers can get themselves into pickles from time to time. Some motorists keep their feet on the gas regardless of where they are going, even if they are not running late. Sure, they can get away with violations on occasion, but now and again, cops catch them in the act.

Other drivers get into trouble driving under the influence (DUI) of drugs or alcohol. That should never happen in the modern world as there are rideshare companies and taxis to give people rides when needed. Still, although motorists know the dangers and consequences of driving recklessly, they do it anyway.

When traffic offenses arise, it is in someone's best interest to hire an attorney to represent them. Some common charges that come along with infractions in Florida include but are not limited to the following:

• DUI
• Driving With A Suspended License
• Speeding
• Leaving The Scene Of An Accident
• Moving Violations

If these issues don't sound severe enough, heavier charges like vehicular homicide, racing, and vehicular manslaughter can enter the picture as well. When people are found guilty of those crimes, they usually face stiff penalties, from fines to license suspension and even jail time. Therefore, the individual involved should defend themselves against the charges.

Going it alone can turn into quite a headache. Legal jargon can throw an individual's mind for a loop. Plus, the entire process can be time-consuming and stressful, so much so that the case can turn into an overwhelming ordeal. Thankfully, St. Petersburg citizens do not have to face such situations alone. Instead, they can employ the services of our attorney to obtain the criminal defense they deserve.

Why Hire The St. Pete Lawyer?

Many folks simply plead guilty to charges and pay fines to get the situation over with. However, those are not always the best solutions.

Traffic attorneys can prove useful in a lot of ways. For one, many times, they initiate deals that prevent motorists from losing their licenses following severe offenses. On other occasions, lawyers stop points from being added to licenses. That is a big draw for a lot of people as points typically lead to auto insurance premium increases.

There are a number of other services the St. Pete Lawyer may be able to provide for you. Sometimes, traffic attorneys can get things accomplished without their clients having to go to court. As such, there won't be any reason for clients to take off from work or school, which is a big plus.

Most people are familiar with traffic school. Some states require those with infractions to complete the classes, but a traffic attorney can help Floridians avoid the dreaded and tedious courses.

It is not uncommon for lawyers to help motorists avoid heavy fines or fees following incidents. After all, who wouldn't want a bit of help in that area? The COVID-19 pandemic has left most Americans struggling financially, and the last thing they need is to try and come up with the funds to pay penalties. People facing serious charges could avoid jail sentences thanks to traffic attorneys. That aspect is huge because most drivers do not want to be locked away behind bars.

No matter how big or small you believe your problems might be, please don't hesitate to contact our firm for a consultation. Once it is determined that you and the team are a good fit, they will get to work while you tend to more pressing matters at hand. You can rest easy with top-notch representation is on your side. Hiring an attorney can provide you with peace of mind knowing that your traffic offense outcome will be better than if had you faced the dilemma alone..