St Pete Auto Accident Injury Lawyer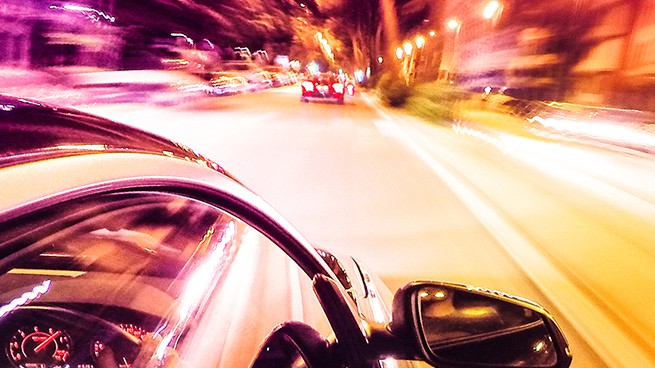 Auto accidents happen every day on Florida roads. With millions of residents and millions more visiting the state every day, it's simply unavoidable that accidents happen. Here at Goldman Babboni Fernandez and Walsh we've seen firsthand just how much of an impact these accidents can have on those involved. Not only can the replacement of personal property be difficult, but the healing process can be long and difficult as well. Injuries can leave deep physical and emotional damage, and the injuries are even more difficult to overcome when a victim is struggling with financial costs brought about by the accident.
Florida accident laws and insurance coverage can be difficult to understand, and at times it can even feel like it's weighted in the favor of the insurance companies. Because of this, it's incredibly important to find a good attorney who has experience in handling auto accident related law.
If you've been involved in a car accident and aren't sure of your rights or of what your next steps should be, you owe it to yourself to contact our offices and talk to our team. We'll review your situation for free and determine whether or not we can help you get the financial compensation that you deserve.
Why Should I Work With An Attorney?
The simple fact is that when it comes to getting the best results from any endeavor, you need professionals helping you with the process. A good attorney is the best option for making sure you get the best from your efforts of seeking financial compensation for injuries sustained in an auto accident. Working with an attorney offers numerous benefits to you including: Full explanations as to your options and what to expect so you aren't left worrying or wondering about potential outcomes.
Faster results. With our team on your side, it's much more likely that the insurance company will settle out of court instead of trying to drag out a case to trial.
Better settlements. You can easily end up accepting a lower cash settlement offer just because you don't fully understand how damages are awarded or what's really fair. A good legal expert can help ensure that you don't settle for a penny less than is fair.
It's also worth trusting in an attorney to ensure that you don't get left with undue stress. You can focus on healing and recovering while our team focuses on getting you the compensation you deserve.
An attorney has years of experience in handling personal injury law, and as such they will be able to give you the best representation possible. Your financial stability is important as you heal, and legal professionals work to make sure you get it.
Why Trust Us
Our law firm has more than 100 years combined experience in practicing personal injury law, and much of that experience has been focused on personal injuries related to auto accidents. As a result, we know how to best proceed in virtually every situation.
Additionally, over the years we've built up a strong reputation in the court system and among the insurance industry. Our name is respected, and once that a company recognizes that a client is represented by us, they stop trying to give victims the runaround and start working towards coming to a settlement. You'll get a settlement faster than you would on your own, and it will be one that is fair.
Our team is also committed to making a difference in the Southwestern Florida area. Our lawyers are all actively involved in various committees and groups throughout the region – groups that work towards improving our state and the quality of life for residents. As a result, we go beyond just offering excellent representation to our clients. We also believe in making a difference throughout the state.
You can trust us to treat each case with the individual attention it requires, and to keep your concerns in mind throughout the process. We explain things clearly to our clients and make sure you understand what's happening throughout the case.
Types Of Injury Lawsuits
Auto accidents are caused by a wide range of things, and in the end our primary focus is on proving that the other party was at fault – not you.
We handle a wide range of different types of injury lawsuits stemming from automobile accidents, including:
Negligence – The majority of auto accident lawsuits are determined based on negligence and recklessness. These are the accidents caused by things like drunk driving, distracted driving, and more. The key focus here is proving that the other party didn't meet the basic requirements of being a responsible driver and that their actions led to your injuries.
Road Design – Much rarer but still valid, if an engineer or city has designed a road in such a way that it is unreasonably unsafe or if they fail to provide ample warning that unsafe conditions exist, a lawsuit could exist.
Manufacturer Defects – Defects in the construction of a vehicle could be held liable as well. Manufacturer liability involves a part that has failed during operation of the vehicle, and the basis of the lawsuit focuses on proving that the defect occurred during the process of manufacturing the part and that it led to the accident.
How Is Compensation Calculated?
Financial compensation for personal injury cases is determined through a number of different things. If a case goes to trial, a judge or jury will base the amount awarded to you upon several factors including:

Medical Costs – The medical expenses you have incurred as a result of your injuries will be the first thing added to the compensation amount.

Future Medical Costs – By talking to medical experts, your future medical costs will also be estimated and factored into the total sum.

Current and Future Lost Wages – Any pay you have lost as a result of time missed at work due to your accident will be factored into compensation amounts. Additionally, if you are likely to miss work throughout the future, that sum could be added in as well. If you've been paralyzed or disabled as a result of your injuries, the total wages you should earn throughout your lifetime could be added into the sum as well.

Pain And Suffering – Pain and suffering are variables, and judges or juries award sums based on what they believe to be a fair compensation amount for the mental and physical pain and anguish you've experienced as a result of your accident.

Punitive Damages – This is essentially an additional amount added to some settlements as a kind of punishment to the party that caused the accident. It's entirely up to a judge or jury's discretion, and is one of the big reasons that most defendants will prefer to settle out of court.

If you are offered a settlement, the factors above will all be considered when we determine whether or not it's a fair offer. It's important not to simply accept the first offer you're given because you think it's going to be the only one you receive. Instead, all of the various points above need to be took into consideration first.

Frequent Accident Causes

A number of accident causes exist, and each one brings with it its own type of lawsuit strategy. Some of the most common accident causes include:
Drunk Driving
Texting while driving
Distracted driving
Trucking accidents
Motorcycle accidents
Pedestrian involved accidents
Hit and runs
Reckless driving
Negligence Road design issues
Faulty parts or manufacturing
And more
We review each case closely to see what is involved and then move on to determining the best type of path to take to getting your settlement. A large part of how a lawsuit is handled depends entirely upon what type of lawsuit it is. For example, a trucking accident could involve looking at driver logbooks and the black box data recorder. A case of texting while driving could involve looking at mobile phone records. Each case is handled differently, and we focus on that individualized approach every time.
Common Injuries Resulting From Auto Accidents
A huge range of different types of injuries can occur during an auto accident, and while some are minor there are many that can have a long-term effect on your life. Some of the more common injuries that are involved in lawsuits include the following.
Paralysis Broken bones
Whiplash Neck injuries
Spinal injuries
Traumatic Brain Injuries
Wrongful death
Lacerations Burns
Obviously the type of injury you suffer will have a direct impact on the compensation you may be entitled to, but it could also impact the way that our team focuses on proving your case. No matter the injury, it's important to speak to an attorney as soon as you can after seeking medical attention. The longer you wait, the harder it will be to prove that you deserve financial compensation.
If you or a loved one has been injured in a car accident, it's important that you seek the help of a skilled legal professional. Contact our legal team today for a free consultation to learn more about your rights and your options.