St Petersburg Car Accident Lawyer
It can be shocking to be involved in a St Petersburg auto accident. The long-term, medial and financial effects of the crash can change your life forever. The collision itself may be just the beginning of the process of filing insurance claims, determining who is at fault, getting treatment and finding closure to end the grief you feel from your accident.
You don't have to recover from your crash alone. Attorney Michael Babboni, an experienced St Petersburg FL Car Accident Lawyer, has been fighting, and winning compensation for injured clients in St Petersburg Florida for decades. The team at our law firm will work together to lift the burden of dealing with insurance companies from your shoulders while Attorney Michael Babboni fights to get you the maximum compensation for your injuries, letting you focus on recovering from your crash. At our law firm, every case is represented personally by Attorney Michael Babboni, with the full support of an experience and compassionate staff. When you win, we win - it cost you nothing out of pocket to put our team to work fighting for your compensation.
If you have suffered from a traffic accident in St Petersburg or Pinellas County, call Thee St Pete Lawyer, Michael Babboni today for your 100% free attorney consultation.
Why Hire A Lawyer?
Why You Need An Attorney After A Crash Injury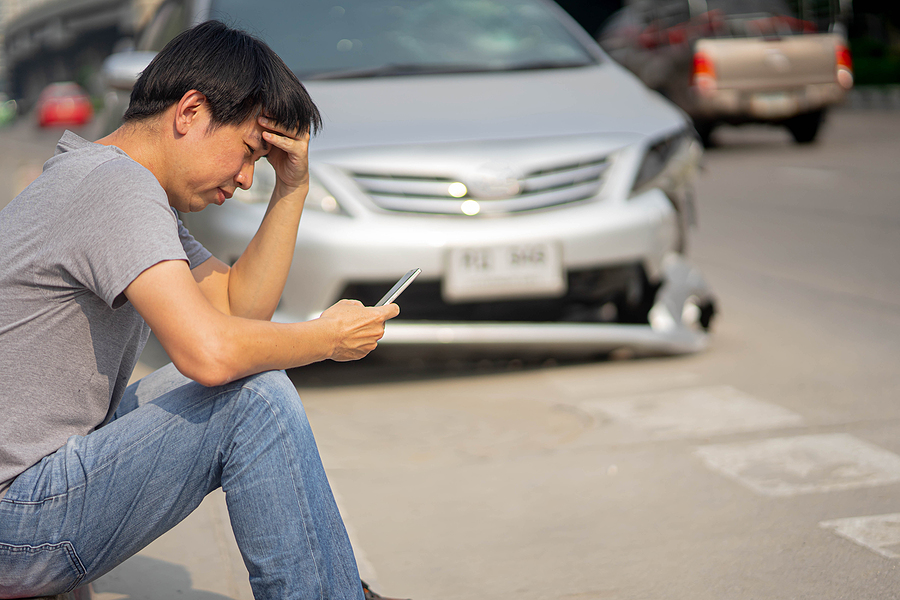 The simple fact is that when it comes to getting the best results you need a St. Petersburg attorney to help you with the process. A good attorney is the best option for making sure you get the best results from our efforts of seeking financial compensation for the injuries you have sustained in your auto accident. Working with an attorney offers numerous benefits which include: a full explanation of your options and what to expect so you are not left worrying about potential problems. Have Michael Babboni represent your legal case today.
Faster Results - With our team of lawyers on your side at Justice pays the insurance company will be pushed to deliver results you deserve instead of dragging a trial case out for years.
Better Settlements - You can easily end up accepting a lower cash settlement offer if you do not know the proceedings necessary. A good team on your side will help guarantee that you do not settle for a lower offer than you deserve.
With years of experience on your side, you will receive the best representation possible. Then you can focus on healing with our team of professionals making sure you are represented to the fullest extent of the law.
Michael Babboni has over 100 years of combined legal experience on how to proceed in virtually every situation. Also, over the years we have increased our reputation in the court system and the insurance industry. We have grown as a team and are strongly respected in the community for fighting and winning cases.
top
What Is My Case Worth?
How Much Compensation Will I Get After A Car Accident?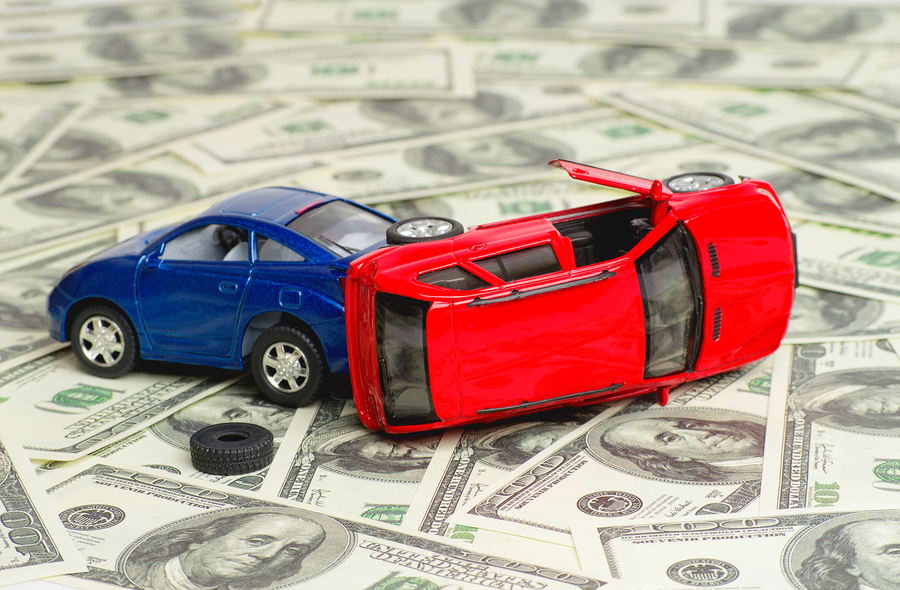 The total amount of recoverable money for your St Petersburg Car Accident Injuries and loss under Florida law will depend mainly on two aspects of your crash:
1. Liability (Who Was At Fault)
Who was at fault and what percentage of that fault resulted in causing your injuries. The more at-fault the other party was the more money they will be responsible for in compensation.
2. Damages (Injuries, Property Damage, Loss Of Work etc...)
Who was at fault and what percentage of that fault resulted in causing your injuries. The more at-fault the other party was the more money they will be responsible for in compensation.
top
Why Hire A Lawyer?
How Will Michael Babboni Help You?
Attorney Michael Babboni, and our entire team will work tirelessly for you so that your case is the maximum amount you can receive. You will be reimbursed for medical bills, anticipated future medical bills, past pain and suffering, time missed from work, and punitive damages. Any and all damages that you will incur as well as non-economic damages.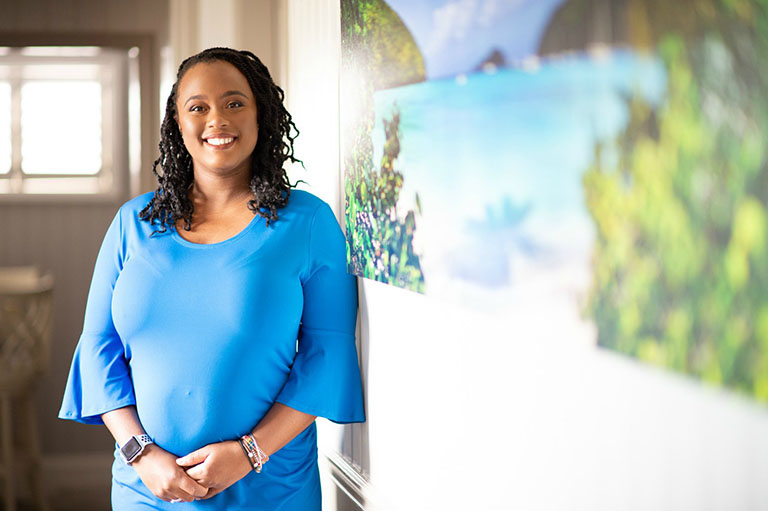 We have a team of experienced paralegals and client support professionals to assist clients with every case ensuring an exceptional customer experience.
---
We lift the burden of dealing with the insurance companies from your shoulders
We work tirelessly to identify all sources of compensation for our clients
All cases are given personal attention from Attorney Michael Babboni
We will advocate for you through your case to make sure insurance companies compensate you for your distress and injuries
You can reach our team of attorneys around the clock for the best service
Our resources will help you win your case and receive the compensation you deserve.
top
What To Do After A Crash
Follow these steps After A Crash To Protect Yourself:
Get off The Road: If your accident was not serious try to get out of the way of oncoming vehicles. This will help first responders get to the scene faster and lower the chances of slowing traffic.
Seek Medical Attention: Even if your injuries are minor it is imperative that you go to the hospital immediately. This documentation will help your case.
Call the Police and File a Report: Depending on the severity of your injuries you must give a statement at the scene of the accident. Under Florida Statutes 316.006 you are required to report to law enforcement within 10 days of the accident these details will become important for litigation purposes.
Gather Potential Evidence: Talk to witnesses and gather contact information from all parties involved as well as take pictures of the accident scene. Writing down what happened will be helpful in the future as well. Sometimes details from the accident can be forgotten. Write down the direction you were driving, the location of the road, and what the other car was doing.
Do not talk to the Other Driver: They may try to get you to admit fault.
top
Car Crash Injuries
Types Of Injuries From Serious Traffic Accidents
Head and Spine Related Injuries
Back injuries including spinal cord damage, broken back, herniated disc
Neck injuries including whiplash, neck sprain, broken neck vertebrae
Internal injuries
Broken and fractured bones
Soft tissue injuries
Epidural Hematoma (Talk And Die Syndrome)
Talk and Die syndrome is usually caused by a specific brain injury, epidural hematoma, a fracture in the temporal bone that is located near an artery in the head, the middle meningeal.
With a severe brain injury, the brain is surrounded by fluid that moves within the skull with the potential of blood vessels breaking thus causing potentially fatal bleeding thus compressing the brain. Head trauma can also directly lead to blood vessels within the brain rupturing.
If you are a passenger in an auto crash and think you feel fine seek medical attention. Tell medical personnel your head may be injured. The rapid decline of talk and die syndrome may be fatal; it must be treated before a fatal outcome occurs.
Internal and Soft-Tissue Related Injuries
Internal Bleeding
Internal bleeding is often difficult to diagnose and is often the result of trauma or from an injury. Less obvious causes can result in internal bleeding as well. This can include gastritis, organ damage or a bleeding disorder.
In some cases a life-threatening condition can occur that could create the following symptoms:
Dizziness
Severe weakness
Passing out
Low blood pressure
Acute visual problems
Numbness
Weakness on one side of the body
Severe headaches
Severe abdominal pain
Shortness of breath
Chest pain
Nausea
Vomiting
Diarrhea
You may not notice the internal bleeding that is occurring behind the internal organs of the body. This is why you should always go to the emergency room. It might be too late if you wait for a doctor to diagnose and treat your trauma.
top
Crash Compensation Calculator
How Is Compensation Calculated After A Crash Injury St. Petersburg
Financial Compensation for personal injury cases are determined through a number of different factors these include:
Medical Costs - The medical expenses you have incurred as a result of your injuries will be the first thing added to the compensation amount.
Future medical Costs - By communicating with experts on your case; your future costs will be estimated and factored into the total sum.
Current and Future Lost Wages - Any pay you have lost as a result of time missed due to your accident will be factored into compensation amounts. Also missed work throughout the future. If you have been paralyzed or disabled as a result of your injuries, the total wages you should earn throughout your lifetime could be added into the sum as well.
Pain and Suffering - Pain and Suffering are Variables that the judge or jury award to you on what they believe to be fair compensation amounts for the mental and physical pain and anguish you have experienced due to your accident.
Punitive Damages - Essentially an additional amount added to some settlements as a kind of punishment to the party who caused the accident. This is entirely up to a judge or jury's discretion and is one of the biggest reasons that most defendants will prefer to settle out of court.
If you are offered a settlement, the factors above will all be considered when we determine whether it is a fair offer. Call Michael Babboni to represent your Saint Petersburg Injury Case today.
top
Most Dangerous Roads In Pinellas FL
The Most Dangerous Roads Pinellas County
Based on Pinellas County crash reports our law firm can help our clients avoid dangerous roads and intersections in St. Petersburg. This information also allows drivers and pedestrians to learn how to avoid auto accidents, motorcycle accidents, and pedestrian accidents in the area.
Over 10,000 drivers, motorcyclists, pedestrians, and bicyclists receive injuries on Saint Petersburg's roads every year. Most of these accidents result from reckless driving. To remain safe on Saint Petersburg's roads you need to follow driving laws to the fullest extent.
Deadliest Roads in St. Petersburg, Florida
It is a beautiful place for tourists with a population of 250,000 residents it boasts gorgeous beaches and a large collection of tourist attractions. This creates a mass of traffic in the area. It is the fifth most populated city in Florida. Since it is so densely populated one will never know what is brewing on any given day on the busiest intersections and roads in the state.
St. Petersburg has some of the deadliest roads in the state. According to Highway Safety Information available to us at this Saint Petersburg law firm, there were over 17,000 traffic accidents. These accidents caused over 100 deaths and nearly 10,400 injuries. According to statistical data, Florida has the highest rate of fatalities for the number of residents in the state. Over half of all these accidents were in St. Petersburg alone. There are reasons for these statistics. There is poor signage, no clear crosswalks or crosswalk signals, and higher speed limits for the area thus creating hazardous conditions for automobile drivers and pedestrians.
Here is a list of highly dangerous roads prone to accidents in St. Petersburg.
US - 19
Three of the most dangerous intersections in St. Petersburg cross US-19. Also, 10 dangerous roads cross US-19. It is a place where you will encounter high traffic congestion and worn-out drivers that are in bumper-to-bumper traffic. It has been one of the deadliest roads for years. In 2019 alone there were 20 fatal accidents there. Half of these deaths were pedestrians. There were also almost 100 injuries there as well. It is a place where you might find distracted driving, intoxicated driving, and speeding.
U.S. Route 19 Alternate is a 37-mile former section of U.S. 19 from St. Petersburg, Florida to Holiday. It begins at the intersection of 4th Street N. It also runs along much of the Pinellas Trail. This area of road may be a good alternative for the Saint Petersburg driver to use. This alternative route runs west of US 19 near the Gulf coast and passes through the cities of Seminole, Clearwater, Dunedin, and Tarpon Springs before ending at US 19 in Holiday, Pasco County, Florida.
38th Avenue N
Across Pinellas Peninsula is a major east-to-west route that connects US-92, I-275, and US-19. This dangerous road is 38th Avenue N and it is a majorly deadly place for drivers, pedestrians, and motorcyclists. In the year 2019 alone 38th avenue N has seen over 40 injuries and 11 traffic fatalities.
Central Avenue
One of the busiest roads in St. Petersburg is Central Avenue. It runs through the entire peninsula from the beaches in St. Petersburg to the gulf area. This has made it one of the busiest roads in St. Petersburg. Accidents happen on this road on a daily basis creating dangerous driving conditions. The most congested section is in the downtown area of 4th Street N and 2nd Street N. There are an abundant amount of pedestrians in this area. In the year 2019 Central avenue had 14 fatal accidents and over 100 injuries. Of the people killed on Central Avenue, most were pedestrians.
US-92 and 4th Street
A major highway that runs from North-South in St Petersburg is US-92. When it reaches US-19 the road continues to 4th Street. In the year 2019, US-92 and 4th Street had over 17 fatal accidents over 100 of these accidents caused injuries to the drivers involved. The downtown area on 4th Street N saw the highest number of pedestrian accidents.
top
Dangerous Intersections In The Petersburg FL Area
These intersections located in St. Petersburg were listed as the most dangerous in Pinellas County.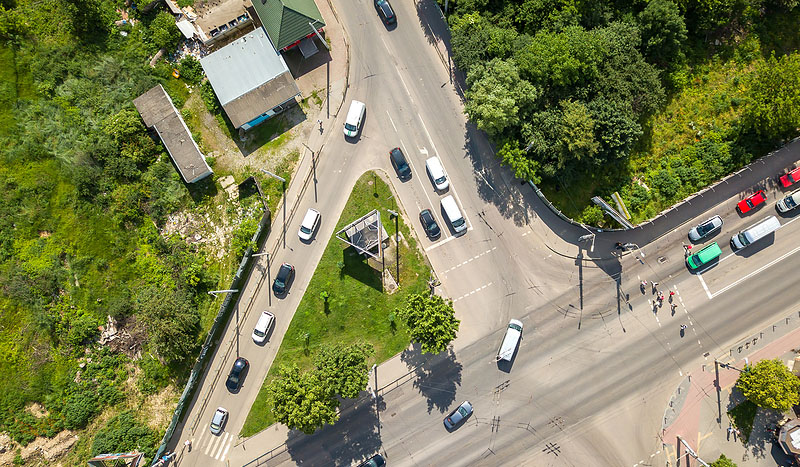 U.S. Route 19
According to NHTSA crash data, U.S. 19 has no less than 3 of the most dangerous intersections in Pinellas County FL. These intersections include high crash rates and fatality rates for the state of Florida.
US-19 and 38th Avenue N
US-19 and 38th Avenue N are two roads in St. Petersburg that are extremely busy. An exit from I-275 feeds heavy traffic onto 38th Avenue North directly into the heart of St Pete. In 2019 this intersection was rated as one of the worst intersections in the entire United States. US-19 and 38th Avenue North has been a recurring site of several severe car accidents.
US-19 (Tyrone Blvd.) and 22nd Avenue North
The next intersection that is dangerous is the intersection of Tyrone Boulevard and 22nd Avenue North. There, were nearly 80 traffic accidents in 2019 at this one intersection alone, that resulted in one death and 26 injuries.
US-19 and 5th Avenue North
This area where US-19, US-19 ALT, and 5th Avenue N are interconnected has heavy traffic daily. This intersection was the site of several serious crashes in St Petersburg, including a fatality and 20 people injured in 2019 alone.
Central Avenue and 3rd Street North
Central Avenue and 3rd Street North is one of the most dangerous intersections for pedestrians. A lot of pedestrian tourist traffic is present here, and in 2019 three pedestrians died while trying to cross this intersection. Other crashes have resulted in many people being injured over the years. Use this intersection with caution.
US-92 and 38th Avenue North
One of the larger north/south 3-lane roads, US-92 on the eastern side of St. Pete always has heavy traffic, especially where US-92 intersects with 38th Avenue North. In 2019 there have been at least 20 pedestrians injured and one fatality.
66th Street North and 22nd Avenue North
In 2019 the intersection at 66th Street North and 22nd Avenue North had many car accidents from traffic and congestion. It is the intersection that is near Tyrone Square and other shopping centers and restaurants in the area. The huge flow of traffic from SR-693 provides access to local beaches.
Saint Petersburg's Most Dangerous Intersections List:
US 19 and Curlew Road
US 19 and SR 584 / Tampa Road
US 19 and SR586 / Curlew Road
I-275 and SR 687 / 4th Street North
US 19 and Alderman Road
I-275 and 38th Ave North
US 19 and Nebraska Avenue
I-275 and SR 600. Gandy Blvd
I-275 and 54th Ave North
I-275 and SR 686 / Roosevelt Blvd
SR 586 / Curlew Rd and CR 611 / McMullen Booth Road
SR 688 / Ulmerton Rd and CR 611 / 49th Street North
Tampa Road and Forest Lakes Blvd
US 19 and Klosterman Road
CR 1 / Starkey Rd and CR 296 / Bryan Dairy Road
SR 686 / Roosevelt Blvd and CR 611 / 49th Street Road
I-275 and Ulmerton Road
66th Street and 54th Ave North
US 19 and Republic Dr / Hammock Pine Blvd
SR 693 / 66th Street and 54th Avenue North
US 19 and Belleair Road
top
What Damages Get Compensation?
Damages You Get Compensated For After St Petersburg Traffic Accident Injuries
Damages refer to financial losses and expenses that are incurred due to your accident. Damages can also include other problems like physical and emotional pain. Basically damages include economic hardship and quality of life hardship. Economic damages include medical bills, loss of income, loss of future income, damaged property, and medical expenses, therapies, or life care services. Non-economic damages, also called general damages include pain and suffering, mental anguish, loss of consortium, disability and disfigurement.
Economic damages are generally calculated as the difference between the monetary value of an asset or stream of cash flow at a certain point of time relative to the value of those same assets but for the actions of negligence of the party accused of causing the decline in value.
top
Causes Of Accidents
A number of accident causes exist and each one will bring its own type of lawsuit strategy with it. These are the most common types of accidents that can occur:
Drunk driving
Texting while driving
Distracted driving
Trucking accidents
Motorcycle accidents
Pedestrian involved accidents
Hit and run accidents
Reckless Driving Accidents
top
Finding an excellent Saint Petersburg Auto Accident Lawyer is one of the most important steps you will take. If you have been injured in an accident call Michael Babboni and his legal team in Saint Petersburg to fight your case. Attorney Michael Babboni believes in the people he defends and approaches each case as important to his client. He brings compassion and skill to the courtroom and makes a real difference in the lives of countless clients and continues to do so on a regular basis.
With Michael Babboni's solid education and years of experience, you will be getting one of the best lawyers in the state of Florida. Contact an attorney at Goldman, Babboni, Fernandez, Murphy, and Walsh. He represents real people facing difficulty and makes sure that he supports them and that they win their case.
top
If you have suffered from a traffic accident in St Petersburg or Pinellas County, call Attorney Michael Babboni today for your 100% free attorney consultation.