Personal Injury Lawyer St Petersburg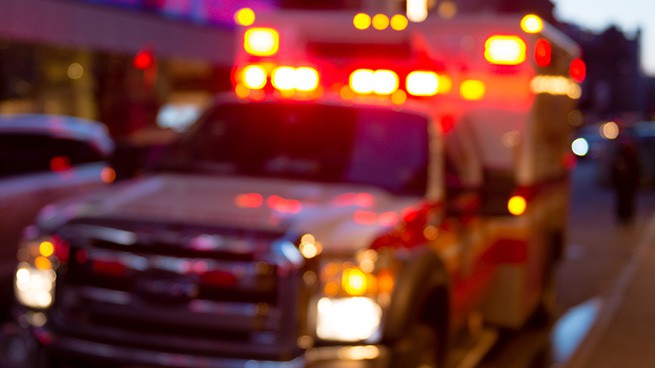 Millions of people are injured every year in Florida alone, and while most injuries will thankfully be relatively minor, the fact is that some will have far-reaching consequences for those involved. Financial costs can be incredibly high, including medical bills, lost wages, and more. As such, it's important that anyone injured in an accident consider seeking compensation for their injuries.
If you're injured in an accident that isn't your fault, seeking out compensation is an important step worth considering. If another party was at fault for your injuries, they could be held responsible for the costs associated with it. We understand that the stress from the financial situation caused by your injuries can make it difficult to fully focus on your recovery, and that's why we believe in working as hard as we can to help give you the best results possible when seeking compensation.
Why You Should Work With An Attorney
There's a growing issue in the country where people assume that by reading an article online and watching a TV show they suddenly feel like they're knowledgeable enough to handle the process of seeking compensation. But a few minutes spent online aren't going to turn you into a legal professional, and it's always better to work with an attorney. Here's why.
When you have an attorney on your side, the opposition will take you seriously. They'll be far more likely to settle out of court since they know that heading all the way to trial could lead to higher costs for them. This gets you a fair settlement amount far faster than you would have otherwise.
You are also able to rest easy knowing that you're not going to take a lowball settlement amount. It's common for insurance companies and defendants to offer settlements to you, but those initial settlements will often be far lower than they should be. As a result, you might accept a sum that isn't really the best for you.
PIP insurance laws in Florida are complex and restrictive, and in many instances they won't cover all of your injuries. By seeking representation you'll be able to understand how best to use PIP and what steps you need to take outside of it.
You should also trust in a good attorney so you can focus on your recovery instead of on seeking compensation. It can take a tremendous amount of stress and effort to receive the compensation you deserve – stress that you don't need. Instead, you can let us work to get you what you're owed while you focus on what's important – your recovery.
Simply put, a good attorney will provide you with the kind of representation you need so you can get back on track to a full recovery and move on with your life.
Why Choose Us
We stand out as the best for numerous reasons, but above all else is our concern for our clients. We provide an in-depth initial consultation to help determine whether or not you actually have a case so you don't waste time if that's not the situation. If you do have the grounds to seek compensation, our team will go to work for you. We have decades of experience in practicing law and serve nearly all of Florida, especially the St. Petersburg area. Additionally, our reputation is strong in the state and the insurance industry knows what we're capable of. As such, they're far more willing to settle out of court instead of going to trial. That means that by trusting in us, you get better, faster results from your time.
Types Of Personal Injury Lawsuits
Personal injury is a large field of legal practice, and a lot of different types of injuries can fall underneath its description. Here's a look at some of the most common types of personal injury cases we handle each year. Auto – Auto accidents are far and away the most common types of personal injury lawsuits that are handled in the state. Any kind of injury could be caused from these accidents, ranging from brain injuries to back injuries to paralysis.
Slip and Fall – Slip and fall injuries can occur anywhere, and in some cases can be life-changing. However, while they're certainly detrimental it's important to note that these can be difficult cases to prove. As such, it's vital that you get the help of a professional lawyer if you're involved in one.
Workplace Injuries – An unsafe work environment can lead to injuries as well, and if you're hurt on the job you might have the grounds to seek more than just workman's compensation. These injuries can be very serious as well, and could be hard to recover from depending on the situation.
It's also important to note that from the various types of injuries out there, numerous additional lawsuits could be present. Things like wrongful death lawsuits, manufacturer liability lawsuits, and more are all potential cases you could have on your hands. Talking to an attorney is the only way to know exactly which case you have the grounds to pursue and which one is the best option for you to focus on.
How Is Compensation Calculated?
Whether your case is settled out of court or heads to trial, it will hopefully end in you being awarded damages – or compensation for your injuries. This financial lump sum is determined by the courts if your case goes to trial, but more often than not insurance companies will settle out of court to avoid that. Either way, it's worth knowing how exactly compensation will be calculated. A few things come into play here:
Hospital Bills – Your initial, current medical bills will usually be the starting point for determining compensation, and are the foundation on which the rest of your settlement will be based.
Lost Wages – Any lost wages from time you've missed at work will usually be factored into the sum as well since those lost wages will have a major negative impact on your life.
Future Medical Costs – An expert will usually review your situation and determine what kind of future medical expenses will be associated with your injuries. That sum will factor into your compensation as well.
Future Lost Wages – Again, the potential lost wages of time missed throughout the future will also play a role in your compensation amount. This is especially true if you've been left disabled as a result of your injuries. This is also referred to as 'loss of earning capacity'.
Pain And Suffering or Mental Anguish – Juries often add additional amounts to a compensation total based on the level of pain and suffering the victim has endured – physically as well as mentally. A lot of different factors could come into play here, and this is part of where the huge personal injury awards that make the news come into play.
Punitive Damages – Finally, punitive damages might be ordered by a jury or judge as well. This is essentially nothing more than a punishment amount that is designed to discourage future similar behavior among the defendant and its peers. It's also the main reason most defendants will settle out of court rather than go to trial.
Frequent Accident Causes
Personal injuries occur nearly everywhere, from Florida's roads to its businesses to its places of employment. And while accidents causing injuries are incredibly varied, there are some frequent causes of accidents that happen time and time again.
These are also causes that could lead to a lawsuit, and they include the following:
Unsafe working conditions
Driving while impaired
Reckless driving
Breaking laws of the road
Ignored safety hazards
Improperly maintained equipment
Poorly maintained property
Faulty equipment
Texting while driving
Speeding
Failure to maintain required safety measures
If your injuries sprang from any of the causes listed above, there's a good chance you have the grounds to seek financial compensation for your injuries. Contacting us will help you know for sure and allow you to start taking the next steps.
Common Injuries Resulting From Accidents
Not all injuries are serious, of course, but there are a wide range of potential injuries that can come from accidents. Below are some of the most common types of injuries that lead to a personal injury lawsuit due to their seriousness and the level of financial burden that they place on the victim.
Whiplash
Back injuries
Traumatic brain injury or TBI
Paralysis
Broken bones
Burns
Scars
Loss of Limbs
Knee damage
Spinal injuries
Disability
Wrongful death
Obviously, certain injuries are more severe than others but at their core all will be damaging, expensive, and hard to recover from. Because of this, it's always important to look into your legal rights following any kind of accidental injury.
No matter the specifics of your injury or your accident, you owe it to yourself to find out more about whether or not you have the grounds to seek compensation. Speaking to an attorney is the first step towards doing that, and you deserve the best.
Contact us for a consultation to find out more about your rights and what steps you can take following your accident.