Truck Accident Lawyer St Pete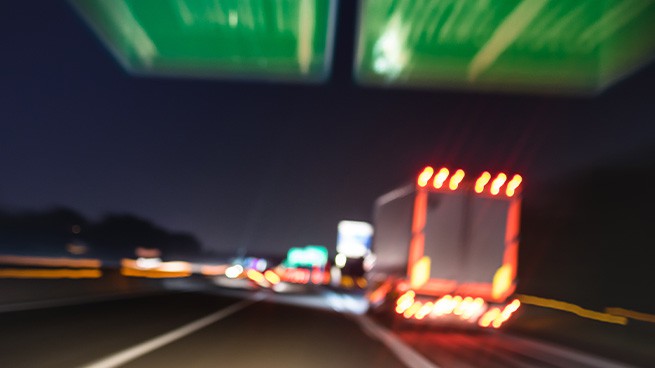 Of all the accidents that can occur on our roads, those involving large commercial tractor-trailers are the most dangerous. Trucking accidents often end in fatalities or in serious injuries due to the size, speed, and weight of these trucks. If you or someone you love has been involved in one of these accidents, it's important to know that you don't have to struggle through the recovery process alone.
We understand that accidents of this kind can place a tremendous strain on your finances. Hospital bills, lost wages, and even permanent disability can make it hard to focus on your recovery, which is why it's important to trust in a truck accident attorney to help you get the compensation that you are owed.
By showing that the driver of the truck involved in the accident was at fault, you could receive financial restitution for your costs and for future expenses as well. However, Florida law can be confusing and complex and it's important to get professional assistance for your case.
Why Should I Work With An Attorney?
It isn't hard to understand why you need to trust in a truck accident attorney to help you. It really comes down to one simple thing – results. The results that you get by letting an attorney handle your case will be far beyond what you could ever achieve on your own. Often, you won't even know where to begin. Here's a look at some key benefits in addition to getting better results.
An attorney will explain to you whether or not you have a case, so you don't waste time pursuing compensation if you have no way of receiving it.
- We'll also explain to you just what to expect in terms of a settlement and when you'll receive it so you can plan accordingly.
- You can focus on your recovery while an attorney works for you instead of trying to handle the hard, stressful work on your own.
- Your settlement is usually achieved much faster with a lawyer on your side, and usually for more than you would have gotten on your own. Insurance companies and trucking companies prefer to settle out of court quickly when you have representation.
- An attorney understands the specific complexities and laws involved in a trucking accident. These types of accidents involve different factors than basic passenger car crashes do.
Simply put, turning to an attorney lets you heal without worrying about your finances. We work hard to get you what you deserve, and do a better job at it than you would on your own.
Why Trust Us?
Our firm has more than 100 years combined experience practicing personal injury law in Florida. As such, we've managed to build up a tremendous reputation in the insurance industry and in the legal system. This helps get you results. When you don't have good representation, the opposing side will often use tactics like delaying trials, offering extremely low settlements, or just heading to trial to bully you out of any compensation. When you have our trucking accident lawyers on your side, however, they recognize that you're serious. This means that they're more likely to quickly offer you a settlement that is fair. Our reputation works for you.
There are other reasons our firm stands out, too. These include:
We offer free no-risk consultations to prospective clients
Our fees are deducted from your settlement, not out of pocket
We have offices throughout Florida including in St. Petersburg
We work with experts in various fields to ensure your case is handled properly
We have a proven record of success in handling trucking related accidents
We focus on each case individually and approach it in a way it deserves to be approached
Our reputation is something we've earned by giving our clients the kind of representation that they deserve, and our lawyers believe in making a difference in their lives. Contact us for your free consultation today and you'll see for yourself that we take your situation seriously, and that we'll do all we can to get you what you're owed.
Types Of Lawsuits
With trucking accidents, nearly all lawsuits we handle are related to recklessness or negligence. Truckers have a very specific set of rules that they must follow in order to stay legal while on the roads. In particular, they have to log all hours driven carefully and not go over a certain limit. Between driving times, they have to take a specific number of hours off.
If truckers fail to follow these rules, they'll be held at fault for the accident. This is of course in addition to things like driving while impaired, driving at an unsafe speed, texting while driving, and so on. The dangerous nature of trucks means that drivers have more rules, and most lawsuits are based around this.
However, an additional factor could be present as well. If it's discovered that the trucking company the driver works for isn't enforcing rules and regulations, they could be held at fault as well. For instance, a company that doesn't require a driver to log hours or doesn't even provide logbooks could be held liable. Companies that fail to properly maintain all of their trucks could as well.
While other things such as manufacturer liability or dangerous road design could be a factor in a trucking accident, nearly all of the lawsuits related to trucking accidents focus on these things and as such are related to negligent and reckless driving.
Our team will review the specifics of your case to figure out how best to pursue your compensation. Each case is different, which is why our lawyers believe in approaching every one individually – getting you the best results.
How Is Compensation Determined?
Compensation for your injuries is determined in much the same way that it is determined for any other personal injury case. The following factors are considered when a judge or jury determines your compensation amount, and are also used to figure out whether or not a settlement offer is fair.
Medical Bills
Future Medical Bills
Lost Wages
Future Lost Wages
Pain and Suffering
Punitive Damages
Pain and suffering and punitive damages are the two types of compensation that trucking companies and insurance companies fear the most since judges or juries can award virtually any amount. As such, most defendants will work to settle out of court in order to avoid them. Our team will consult with experts to determine exactly what kind of settlement is fair for you, and will explain to you why we feel that it is or isn't.
Additionally, if you're pursing compensation for the wrongful death of a loved one, the above factors will be considered along with things like funeral costs, loss of income from a provider, and more. While nothing can bring back those who are lost, these settlements can make it easier to pick up the pieces and start rebuilding your life.
Frequent Accident Causes
Trucking accidents can be caused by a number of factors, including some that are identical to accidents that happen involving passenger cars. The exact methods of proving fault will depend largely upon the primary causes of an accident, and as such it's worth looking at some of them. The most common causes we see on a regular basis include:
Unsafe speeds
Driving past legally allotted hours
Driving while impaired
Distracted driving
Driving recklessly
Poorly maintained vehicles
Manufacturer part defects
Improperly balanced loads
Load weights over the legal limit
A lot of different factors could also come into play, and rather than focusing on one our team looks at all the potential causes of an accident to ensure that we are able to show that you aren't at fault and that you're owed compensation. By reviewing driver's logbooks, checking the black box data recorder, consulting with experts, looking at police reports, and interviewing witnesses, our team builds a case based on all the available evidence and potential causes.
Common Injuries Resulting From Trucking Accidents
As mentioned earlier, trucking accidents are among the most serious type of auto accidents that happen on Florida roads. They can also create the heaviest financial burdens due to the large medical costs associated with recovery. Some of the potential injuries we could try to help you get compensation for include the following:
Burns
Knee damage
Broken bones
Loss of limbs
Paralysis
Traumatic Brain Injury or TBI
Joint and muscle injury
Whiplash
Permanent disability
Scars
Wrongful Death
Any type of injuries sustained in a trucking accident deserves medical attention, and as such it deserves compensation. The medical costs associated with these accidents can reach huge levels, as can the loss of your income for any period of time. As such, we work hard to get you the financial compensation that you're owed.
If you or a loved one have been involved in a trucking accident in Florida, we can help. Contact our offices today to get a free consultation and to learn more about what your options are. Our attorneys are skilled and ready to help you get what you deserve.