Truck Accident Lawyer St Petersburg FL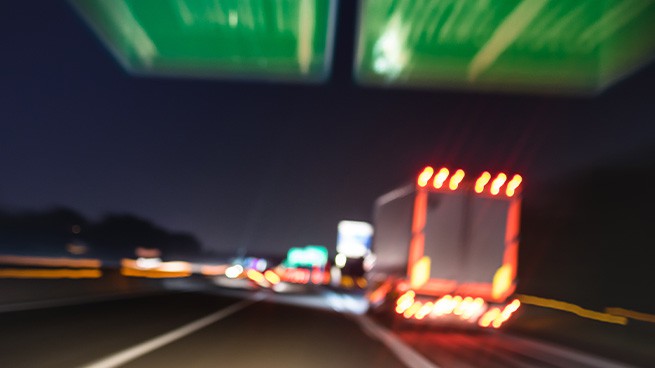 Of all the accidents that can occur on our roads, those involving large commercial tractor-trailers are the most dangerous. Trucking accidents often end in fatalities or in serious injuries due to the size, speed, and weight of these trucks. If you or someone you love has been involved in one of these accidents, it's important to know that you don't have to struggle through the recovery process alone.
Experienced St Pete truck accident attorney Michael Babboni understands that being involved in a trucking accident in St Pete, Pinellas County or Southwest Florida, we can help.
Contact attorney Michael Babboni today, to get your free consultation and take the first step in getting compensation for your injuries.
The High Cost Of Trucking Accidents
Every year thousands of people die in trucking accidents. It is estimated that about 5,000 people die and over 100,00 people are injured if involved in a large trucking accident.
Although large trucks only make up 3 percent of all registered vehicles, large trucks represent 9 percent of all vehicles involved in crashes and are responsible for 12 percent of all crash fatalities.
top
How Your Attorney Will Help
Listed below are the first steps that an experienced trucking accident attorney will take to win your trucking accident claim:
Your trucking accident attorney will:
Get an expert team involved in your crash
Preserve all the evidence in your trucking accident
Send a spoliation letter for your claim
Get all pertinent EOBRD and computer downloads from the vehicles immediately
Make sure all relevant documents are preserved for your records
Obtain information in Spoliation letter and all other relevant documents
Your attorney will be aware of all "IDD SOL" ( internal doc destruction statutes of limitations). These documents will be obtained and preserved within these time periods.
top
How A Trucking Accident Attorney Gathers Evidence
Your expert trucking accident lawyer is the most important asset you will have. Your lawyer will put together a crash team. The crash team is composed of the following:
A reconstructionist for your accident
An investigator ( Highway or State Patrol officer to collect witness statements and other information.)
A professional photographer and videographer
A towing company that has the ability to plastic wrap the entire vehicle
top
The Importance of Preserving All Relevant Information
It is extremely important that all evidence is preserved from the vehicles involved. There are black boxes on vehicles that hold data. These black boxes contain EOBRD and computer downloads (especially from the at-fault truck), drivers' logs (includes hours of service) and most recent physical done by the driver as required by the state and federal CDL licensing departments. The records are preserved and can be obtained by sending a spoliation letter to the trucking parent company, the parent company and insurance companies as well as the driver of the vehicles themselves. Your attorney can obtain all this information when they obtain all of the above information.
top
The Truck Driver Employer and Gathering Evidence for Your Case
Your attorney can obtain information about the truck driver themselves. Truck drivers are subject to state and federal regulations. One of the most important are the Hours of Service rules which are passed by the Federal Motor Carrier Safety Administration. These regulations are in place to prevent truckers from working long hours without a break and reduce drowsy driving. According to the Florida Department of Highway Safety and Motor Vehicles (FLHSMV), Florida truck drivers must follow the hours of service rules by the state listed below.
Drivers can Drive for 12 hours after taking a 10 hour break. Drivers are not allowed to drive after the 16th hour after they come on duty after 10 consecutive hours of service.
Drivers are not allowed to drive after operating their vehicles for 70-80 hours during 7-8 consecutive days.
After every 7-8 day period, a driver must take at least 34 consecutive hours off duty before he or she can operate their vehicle again.
Drivers who are not released from duty within 12 hours must document their driving time
Drivers are exempt from documenting their driving time in a logbook if they do not travel outside of a 150-mile radius and do not have a hazmat placard.
top
Fatigued Truck Drivers - The Truck Driver And Their Employer
One of the biggest problems is the fatigued truck driver. Truckers who have surpassed their hours of service as allowed by 395 of the Federal Motor Carrier Safety Regulation are a hazard to themselves and other drivers on the road. Your attorney will check the log books of the driver as well as the on board computer system. This system has the driver's log books as well as on board computer systems. There are weekly and daily restrictions as listed above that guide the driver. Also your lawyer will review medical records of the driver and look for problems with weight, sleep apnea, high blood pressure, diabetes, chronic spine problems, and depression. Your attorney will find all the information pertinent to the truck driver's health when they conduct their investigation. When all the findings are in place your lawyer will hire those who need to testify to help win your case. If there are violations the employer of the drivers will be liable. Carriers are liable for the actions of their employers. They need management systems in place that keep their drivers from violating the truck driving rules by the state.
top
Common Causes of Truck Accidents
There are unique causes for trucking accidents. Determining who is responsible for an accident is difficult. Your lawyer will understand the various laws that affect your case. According to the accident there will be multiple defendants, possibly including the driver of the truck as well as the trucking company, the truck manufacturer, various government bodies, insurance companies, contractors and more. Here is a list of common causes for trucking accidents:
Unsafe speeds
Driving past legally allotted hours
Driving while impaired
Distracted driving
Driving recklessly
Poorly maintained vehicles
Manufacturer part defects
Improperly balanced loads
Load weights over the legal limit
top
Who Is Liable for A Florida Truck Accident
Truck accidents occur for many reasons. Many times there is driver negligence, improper maintenance on the vehicle and defective vehicle parts. If someone else is responsible for the accident you may be able to file a lawsuit or insurance claim against the other party. Depending on the cause of your accident the following parties may be liable for your injuries.
The Truck Driver: Drivers have a duty to follow laws and obey safety regulations. If there was negligence you can file a lawsuit directly against the truck driver.
The Trucking Company involved: Trucking companies have a duty to follow regulations by the state and federal institutions. They must ensure that the drivers are properly trained and that they maintain their fleet of vehicles. If a trucking company was negligible you can name the entity as a liable party on your claim. Employers are liable if they injure someone on the job; if the trucker was an employee of the company, you could name the entity in your lawsuit.
The Manufacturer: If the accident was caused by defective parts on the vehicle the manufacturer would be liable for your injuries. You could file a claim against the distributor or retailer of the defective part. Common defective parts include: brakes, engines, steering wheels, and lights.
top
The Statute of Limitations for Truck Accident Victims
You are allowed four years from the time of your accident to file a claim. Four years may seem like a long time but they will pass quickly. Do not delay in calling an attorney that specializes in trucking accident claims. If you miss the deadline you may not be able to receive compensation. Call an accident attorney from The Saint Pete Lawyer as soon as possible to start your case today.
top
Hire An Experienced St. Pete Truck Accident Lawyer Expert
Truck accidents are complex and require specialized knowledge and access to important resources. If you are planning on filing an accident claim or lawsuit you will need an attorney on your side to provide planning and effective specialization for your trucking accident case.
Your lawyer will have the knowledge it takes to process your truck accident claim. He or she will guide you through the laws and regulations that truck drivers must follow. Through each step of the way your lawyer will produce your case to receive compensation through the law.
Because trucking accidents produce serious and often catastrophic injuries an attorney can calculate the full extent of the damages you could receive. This compensation is calculated based on your potential settlement and your long-term care costs.
To prove your accident claim you will need information from the trucking company including: logbooks, maintenance records, and other internal documentation. This information can be requested from the trucking company for your case.
Your attorney has the expertise to represent your case and provide a legal strategy based on your accident
Your attorney will launch a full investigation on your accident and how it occured and determine the liability of the at fault party.
top