Your Options After An Accidental Death Of A Loved One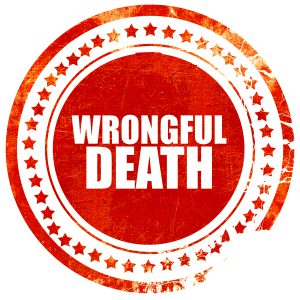 Michael Babboni

Wrongful Death Losing a loved one is never easy. It can not only leave you struggling to make sense of the loss, but unsure of even what to do after they're gone. And when the death was caused by the reckless or negligent actions of someone else, things are even worse.

Making things even more difficult is the fact that losing a loved one also leaves you with a large financial burden that you have to carry. You'll end up with medical bills, funeral costs, and even a huge struggle to pay for the bills that the deceased's income helped with. Knowing your options after losing someone is important.

What Is Wrongful Death?

Wrongful death is a term that refers to any death that shouldn't have happened – that was caused by the reckless or negligent actions of someone else. Examples include deaths caused by things like shoddy workplace safety measures, drunk driving, and more.

When a loved one passes away due to recklessness or negligence, those left behind will have the right to file a wrongful death lawsuit in Florida and get justice for their loved ones as well as financial stability to help them pick up the pieces and move on.

Why Should You Consider Filing A Claim?

There are numerous reasons that filing a wrongful death lawsuit is so important. Some of the main ones include the following.

• To get justice for a death that should have been prevented
• To replace a lost income that you can't survive without
• To cover medical expenses and funeral costs

Often, insurance policies don't end up covering the full amount that a loss will truly cost. And making things worse, those who lose a breadwinner in the home may find that they simply can't go on as before due to the lost income. A wrongful death lawsuit can help with this.

Above all else, your wrongful death lawsuit will provide you and the family with money that can help you stop worrying about bills and start focusing on your grief and finding a way to move on after losing someone you love. Nothing will bring them back, but getting justice for them will at least help you look to the future someday.

What Will A Settlement Include?

There is no way to simply put a dollar amount on a settlement without reviewing the case. That's because every situation is different. The goal is to help those left behind find a sense of stability and replace the money that has been lost along with the deceased – helping them get back on their feet and focus on grieving and healing instead of on where they're going to get the money to pay their rent for the next month.

With that in mind, some of the things that a wrongful death settlement might include are compensation for the following.

• Medical bills
• Funeral costs
• Property damage costs
• Compensation for the lost income that he deceased provided
• Pain and suffering
• Punitive damages

Punitive damages are a type of damage awarded to teach the responsible party a lesson or to make an example of them so that future deaths are prevented. They're not always awarded, but when they are they can have a huge impact on the amount that you receive.

If you've lost a loved one due to an accident or due to the recklessness or negligence of someone else, you may have the right to seek financial compensation for your injuries. Contact our law offices to speak to a wrongful death lawyer about your options and see what we may be able to do for you..