Winning Your Auto Accident Injury Case in Saint Petersburg If You Were Injured By A Drunk Driver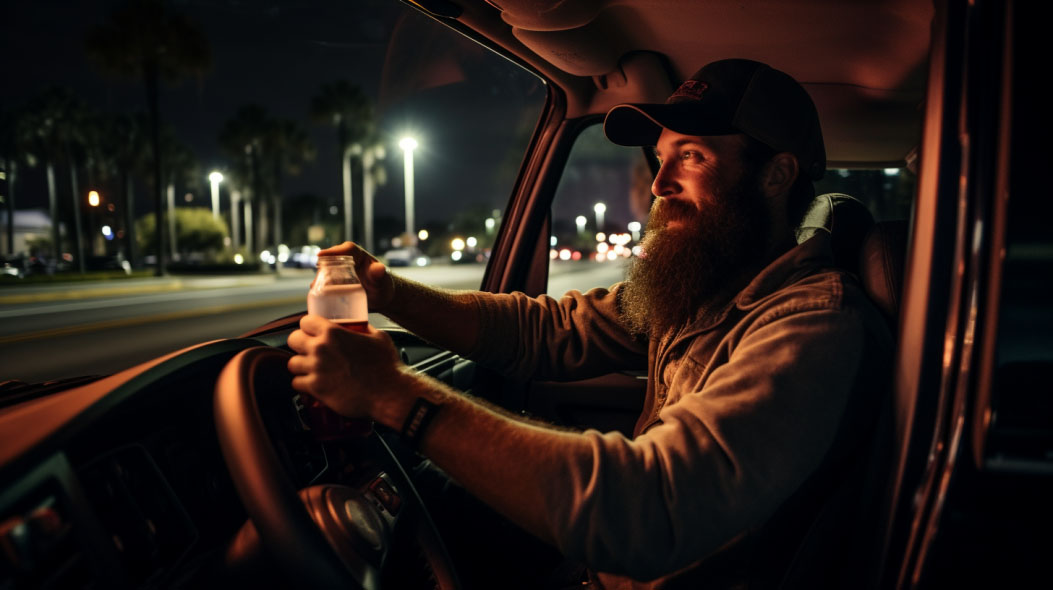 Michael Babboni

Law Car Accidents Personal Injury As we usher in the festive cheer of the holiday season, the merriments unfortunately bring with them a surge in drunk driving accidents—a serious public safety hazard. The statistics from the National Highway Traffic Safety Administration (NHTSA) paint a grim picture, with nearly 300 lives lost annually in the week spanning Christmas to New Year's Day due to alcohol-related crashes. These tragedies, which occur on the streets of Saint Petersburg and beyond, are entirely avoidable, highlighting the need for greater awareness and a stronger legal response.

Alcohol's impairment of judgment and coordination transforms a celebration into a potential catastrophe. In Saint Petersburg, where the holiday spirit fills the air, the choice to drive while intoxicated can result in irreversible harm. Such impaired driving can lead to devastating auto accidents, causing severe injuries that shatter lives within moments. For those who fall victim to such recklessness in Saint Petersburg, there is a beacon of hope and justice: Michael Babboni, an experienced auto accident injury attorney.


Michael Babboni Will Win For You If You Were Injured In A Drunk Driving Accident In Saint Petersburg

Michael Babboni's expertise in handling auto accident injury cases in Saint Petersburg is crucial for those seeking to deal with the aftermath of an auto accident with a drunk driver. Understanding that each collision has a story and a victim, Michael Babboni provides more than legal advice—he offers a formidable shield against the injustice caused by negligent drivers.

The responsibility of making safe driving choices during the holidays cannot be overstated. Opting for a ride-sharing service, a taxi, or designating a sober driver are all prudent decisions that can prevent the irreversible consequences of drunk driving. Yet, when preventative measures fail, and a drunk driver takes to the road, the results can be catastrophic. Should you or a loved one be injured due to such negligence, it is essential to have an auto accident injury attorney like Michael Babboni in your corner.


Legal Representation For Auto Accident Victims Injured By Drunk Drivers In Saint Petersburg

Michael Babboni's commitment to the Saint Petersburg community is evident in his dedication to holding irresponsible drivers accountable and securing the compensation and support victims deserve. He stands ready to provide comprehensive legal representation—from the initial case evaluation to the final verdict or settlement.

While the holiday season is a time for joy and celebration, the danger of drunk driving looms large. It is crucial to make responsible choices and encourage others to do the same. If the worst occurs, know that Michael Babboni, a preeminent auto accident injury attorney in Saint Petersburg, is prepared to fight for your rights and help you through the recovery process. Remember, the decision to drive sober is not just a legal obligation but a moral imperative to safeguard our community and loved ones.


Contact Michael Babboni If You Were Injured By A Drunk Driver In An Auto Accident In Saint Petersburg

If you or a loved one has been injured by the reckless actions of a drunk driver, you do not have to face the challenging road to recovery alone. Take the critical step towards justice and compensation by reaching out to Michael Babboni, a proven auto accident attorney in Saint Petersburg. His extensive experience and unwavering commitment to victims of auto accidents stand as a testament to the advocate you'll have in your corner.

Don't let another moment pass without the skilled representation you deserve. Contact Michael Babboni today, and gain a partner who will tirelessly work to ensure that your voice is heard and your damages are fully addressed. It's time to empower yourself with the legal expertise necessary to navigate the complexities of your auto accident claim.

Call now or visit our website to schedule a consultation with Michael Babboni, the auto accident attorney in Saint Petersburg, and take the first step towards securing your future and upholding the justice you are owed.