Why You Want The Help Of A Wrongful Death Attorney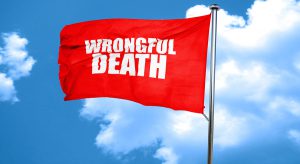 Michael Babboni

Wrongful Death When negligence is involved in the death of a loved one, the emotional stress surrounding the experience seems to only compound. Navigating the legal process during this time is difficult, but wrongful death attorneys in St. Petersburg are here to help. While hiring an attorney may be a far thing on your mind after the death of a loved one, it's something that can make the entire process a great deal easier.

The Benefits Of Hiring A Wrongful Death Attorney

There are many benefits associated with hiring a wrongful death attorney when facing a wrongful death case. Some of these benefits include:

• Understanding the legal process – Experienced and knowledgeable St. Petersburg wrongful death attorneys will completely understand every facet of the wrongful death legal process, something that the average person typically knows little about. Building a strong case will require complete familiarity with the Florida Wrongful Death Act, and your St. Petersburg attorney will be able to use the law to defend and build your case successfully. Along with legal nuances and details are deadlines, which your attorney will know how and when to meet.

• Saving you time and resources – Wrongful death cases can be lengthy legal processes, and this becomes even lengthier when you attempt to navigate your own case. Because the average person does not know every in and out of a wrongful death case in Florida, their learning process will coincide with their legal process, therefore making the legal process much longer. By handling all of your legal tasks for you, you'll be able to spend more time with your friends and family for support after the death of a loved one has occurred.

• Assigning value to your case – Assigning value to your wrongful death case can be difficult, and you don't wish to undervalue your case and miss necessary compensation or overvalue your case and have it not taken seriously. Due to their experience in Florida wrongful death cases, your attorney will be able to accurately assign value to your case based on medical expenses, funeral expenses, loss of earnings, and pain and suffering.

• Value through support – Support can be invaluable after the death of a loved one, and the support your wrongful death attorney provides to you and your family is unique. Because your attorney has no deep emotional attachment to the case, they'll be able to see the facts clearly, which allows families to continue through the grieving process without worrying about negatively affecting their case. You're relieved of the legal burden, and can trust that your case has been left in the very best hands.

• You can be represented in trial – Most wrongful death cases in St. Petersburg and the entire state of Florida are settled through negotiations and out of the courtroom. However, most does not mean all. If your wrongful death case is one that does get taken to trial, you'll be amply represented by an experienced and knowledgeable professional in Florida wrongful death law.

The Help You Need In A Difficult Time

Facing a wrongful death is something that no family wishes to experience, but those that do find that their wrongful death attorney is an incredible help during a very difficult time. Without a wrongful death attorney at your side, you'll need to navigate two difficult processes at once while making sure that one does not affect the other. Rather than complicating the grieving process by intermingling it with the legal process, your wrongful death attorney will ensure you and your case is taken care of..