Why You Need An Accident Attorney After A Collision With A Big Rig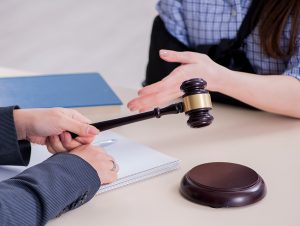 Michael Babboni

Car Accidents It is hard to go anywhere these days without seeing at least one tractor-trailer on the road. That is an excellent thing in some regard. Truck drivers, who are essential workers, keep stores stocked with goods for consumers to purchase. Some companies even deliver products right to people's doors. They have helped America continue moving forward throughout the ongoing COVID-19 crisis.

Still, with so many tractor-trailers on Florida's roadways, accidents are bound to happen occasionally. Unfortunately, they are usually not kind and forgiving. They sometimes leave drivers and passengers with severe injuries, and on other occasions, they claim lives. Just take a look at some of the recent headlines from our area involving tractor-trailers:

• First Coast News – 13-Year-Old Girl Dies After Tractor-Trailer Strikes Sedan In Columbia County
• WINK NEWS – Arizona Man Killed In Collier County Tractor-Trailer Crash
• Tampa Bay Times – Motorcyclist From Largo Killed After Hitting Tractor-Trailer On I-275 In Tampa

Injured Parties Might Be Entitled To Fair Compensation

If some form of negligence occurs on a trucker's part, a victim may choose to sue the driver's company because of the crash. They must prove that texting, speeding, or other negligent acts caused the collision and their injuries. That task can be easier said than done when people elect to represent themselves. Most of the time, large corporations have legal teams on retainer. They go above and beyond to discredit claims. In doing so, the professionals help their clients avoid paying out substantial amounts of compensation, if any at all.

Luckily, Floridians can avoid the hassles and headaches that come with self-representation by contacting an accident lawyer. Our attorney has over 27 years of experience in navigating Florida's complex legal system. He is highly regarded among peers, judges, insurers, and members of the St. Petersburg community. So don't delay any longer. Instead, schedule your free case review today and obtain the professional representation you deserve.

The St. Pete Lawyer Can Help Surviving Relatives Too

The headlines mentioned earlier have a common theme: fatalities. When a truck accident takes a loved one's life, families often experience a loss of income. They don't know where they are going to come up with the funds for the person's final expenses such as medical bills and funeral costs. The only things people should be worried about during such trying times are grieving and mourning. However, when financial challenges present themselves, they have no choice but to deal with those, too.

Things don't have to be that way, though. Our attorney will fight tooth and nail to recover the restitution your family needs to get through this tumultuous time. Lawyers use various tactics to build strong and winning cases. They collect witness statements, driver histories, and cell phone records to prove fault. They also gather surveillance camera footage, police reports, and photos of the accident scene. On an as-needed basis, our firm even works with specialists to recreate crashes.

Don't allow yourself to become throttled by mountains of debt because of truck accident injuries when you did nothing wrong. Don't let the negligent acts of a tractor-trailer operator cause you to pay for the final expenses of a deceased loved one, either. Instead, hold the responsible company or individual liable for the harm that they did. Put a proven commodity on your side, The St. Pete Lawyer, and you will quickly come to realize why numerous individuals have come to trust our firm over the years. On a final note, our clients never pay out of pocket. A percentage of the winnings are deducted to cover legal, medical, and other fees..