Why Do You Need A Lawyer After Being Injured?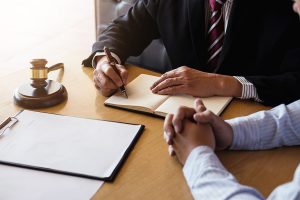 Michael Babboni

Personal Injury When you're injured in a serious car accident, it can leave you struggling to recover. Your life might feel like it's turned inside out, and figuring out how to move forwards is difficult. You'll have to physically heal, obviously, but beyond your physical injuries are the financial hardships an accident can put you through.

Finding help is important, and for many it's incredibly important to contact a personal injury lawyer to help guide you through your recovery and ensure that you get the kind of compensation that you're owed.



Help You May Not Know You Need



But, it's common for many people to be unsure of just why they need an attorney to help them. After all, it's common to be offered settlement amounts quickly after you're injured. Here's a look at some of the main reasons you could need the help of an attorney after you're injured.

• The first is simple - those settlement offers that you're being given by the other side can seem great, but the reality is that they're most likely a ploy used to get you to accept much less than you're really owed. A personal injury could lead to huge costs including medical bills, impacts on your ability to earn, and more. A fair settlement will include all of your costs, and your attorney will review your case to ensure that you get exactly what you're owed.

• It's also common to be pushed around by the other side. Lawyers and insurance companies often use bullying tactics to try force you out of what you're owed. Our attorneys have a reputation in the industry, and just by having us on your side you'll get the attention of the insurance companies - and their respect. The bottom line is that having an attorney will help you stop those bullying tactics and make sure that the other side starts working towards a resolution.

• When you're stressing about the process of getting financial compensation, it's hard to really focus on your physical health and healing. But when there's an attorney working to get you what you are owed, you can focus on your physical health while they take care of the hard, complex legal process. It lowers your overall stress and makes sure that you can make a total recovery.

• For many who are injured, an out of court settlement is really their only option for recovery. A court trial is often out of their capabilities, and the other side knows this. But with an attorney on your side who will fight for you, your case is suddenly given much more respect from the other side - and you can rest easy knowing that even if a fair settlement can't be reached, a trial could bring you what you're owed.

• Having an attorney also ensures that you get a speedy resolution to your case and that you are able to get the maximum possible amount from it. No matter what your situation may be, the odds are that having professional legal representation on your side will ensure that you get more, and that you get it faster. This helps you improve your recovery process and makes certain that you get what you need to get back on your feet.

If you've been injured in an accident of any kind, you owe it to yourself to make sure you have the right chances of getting back on your feet. Having an attorney on your side will ensure that this happens and that you're able to move on after a serious injury..