Who's Liable For Your Injuries After A Crash With A Rideshare Driver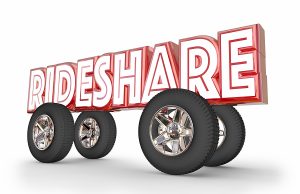 Michael Babboni

Car Accidents Uber, Lyft, and other rideshare companies are great. People can catch rides with drivers that work for them to go anywhere they need to go. Folks just have to get on the respective apps and place their orders. Then, they're picked up and whisked away. It's as simple as that.

However, sometimes, these trips don't go according to plan, and accidents occur. Can you even imagine? You do the right thing and get a ride after a night of drinking at the club, and that gets you involved in a crash. Anyway, that leaves you with whiplash, a broken wrist, and a fractured collar bone.

Doing nothing could leave you liable for the medical bills, but you could also hire an attorney to get you the compensation you deserve. Where would the settlement come from? That's an excellent question, and we have the answer for you. When an operator is logged into the rideshare app and has a passenger, you, in this case, the company is responsible for damages the driver caused. Both Lyft and Uber carry $1-million policies on their drivers.

Those insurers don't simply hand over cash to anyone and everyone, though. They deny claims on some occasions and offer low-ball settlements on others, just like any other insurance company. Show them that you mean business by hiring our firm to represent you in the matter. The St. Pete Lawyer will build, organize, and prepare a case that supports your position.

It will be ready for the settlement conference and the trial if one is necessary. The attorney will also ensure that you are equipped to tell your side of the story. So, don't delay. Instead, if you're a passenger that got injured in a rideshare accident, please, give us a call today.

Here's Another Scenario For You

This time, let's say that you are a pedestrian walking down the road and minding your own business. All of a sudden, an Uber driver strikes you from behind. It turns out that they were not logged into the app. Nor did they have a passenger at the time. The person was, however, texting and driving when the accident occurred. In a scenario like this, the driver's personal insurance policy should cover your injuries.

You will need to prove that negligence occurred to ensure the company doesn't dispute your claim, and that is where having us in your corner comes into play. Our firm will collect evidence to do just that. It may come from witness statements, the police report, and the driver's cell phone records, but it can come from other places as well. We'll leave no stone unturned and fight tooth and nail for the appropriate amount of compensation you're owed.

It's Time To Bring It Home

The last example we're providing is a speeding Lyft driver that hits your vehicle in the rear when you have to stop for traffic. They are logged into the app but do not have a passenger. In this case, the driver's own insurance will provide coverage for your injuries. However, should their company deny your claim, the rideshare company may claim responsibility. In other instances, like when the benefits are insufficient, the organization might provide additional coverage.

As you can see, it can be quite challenging to figure out who's liable for your injuries following a crash with a rideshare driver. That is why you need an experienced law firm by your side. They'll take care of all the legal stuff and allow you to concentrate on your health and recovery..