When Should I File A Wrongful Death Suit?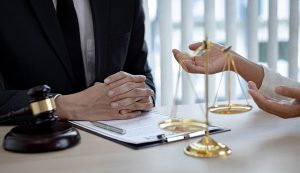 Michael Babboni

Wrongful Death There is nothing more heartbreaking than losing a loved one. This loss is even worse when their life was lost because of the negligent actions of another person. Although no amount of money can ever replace what you have lost, it can help you have the resources to pick up the pieces and honor the life of your family member or partner.

If you've recently lost a loved one because of someone else's actions, it may be time to speak to an attorney and file a wrongful death suit.

What Is A Wrongful Death Suit?

Florida State Statute 786.19 states that when your loved one's death is caused by "the wrongful act, negligence, or breach of contract or warranty of any person," you have a right to damages. This law is designed to ensure that family members receive justice for any death and are compensated for the expenses related to that death. In order to prove wrongful death, you have to first prove liability:

● Your loved one's life was lost
● Another person had a duty to your loved one's safety
● The actions of another person or entity were negligent
● Negligent actions are what caused the death

For example, if your loved one was killed in a motor vehicle, you have to prove that the other driver had a duty to keep your loved one safe by following all the relevant traffic laws. You would then have to prove they broke those laws and that's what caused the death of your loved one. Once liability and negligence have been established, you have a legal right to compensation for what was lost.

Who Can File A Wrongful Death Suit?

There are some restrictions on who can file a wrongful death claim. In Florida, those individuals include:

● A spouse
● Children, including underage children
● Parents
● Relatives who are financially dependent on the victim but only if the other beneficiaries decline

A wrongful death claim will be filed through the deceased's estate and is usually taken on by an attorney. Wrongful death cases need an attorney because they are legally complicated. A knowledgeable attorney knows how to navigate the system, prove liability, and calculate the value of the damages. An attorney also knows how to gather all the evidence needed to prove wrongful death.

How Long Do I Have To File A Wrongful Claim?

According to Florida state law, family members have two years after the accident to file wrongful death. So if you are thinking about it, don't wait. Contact an attorney immediately to learn your options. You need to file the claim before the statute of limitations; otherwise, you may not have the opportunity to pursue justice.

How A Wrongful Death Attorney Can Help

An attorney that who specializes in wrongful death claims can help you during this difficult time. After losing a loved one, it is challenging to keep everything together. An experienced attorney understands this and is there to help.

They will take on a lot of the work so you can focus on grieving and rebuilding. An attorney will speak to the insurance companies, collect the necessary documentation, and do all the filing and paperwork needed to pursue the claim. They understand your rights after you've lost someone and will fight for your family during this difficult time.

If you've lost a loved one, call the St. Pete Lawyer, Michael Babboni, at 1-727-381-9200. He has represented hundreds of victims in wrongful death cases in Southwestern Florida. He works tirelessly to get families the compensation they deserve. He'll guide you through the process and make sure you and your lost loved one gets the justice you deserve..