What To Know About Injuries From Defective Products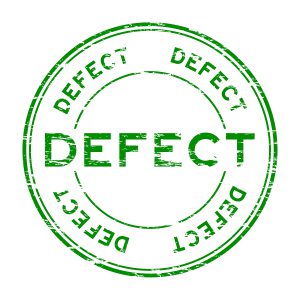 Michael Babboni

Recalls Injuries can be caused by a wide range of different problems, and with millions of people in Florida there are accidents occurring daily. While auto accidents or even slip and fall injuries are often the types of injuries commonly talked about, what about those injuries that are caused by defective products? It's something that happens to many people, and if you're unfortunate enough to be in that group, knowing some key things is very important.

The Basics

Injuries from defective products can range greatly in severity and also in the type of product that causes the accident. Everything from kitchen appliances to automobile parts to electronics may be involved in an accident. No matter the type of product involve, a few factors remain constant throughout.

The primary thing to keep in mind is that if you had no way of knowing about the defect, you may have the right to seek financial compensation. It's only when you're actually aware of the problem that you may lose that right – if you see a loose blade on a food processor, for example, a reasonable person would know that risks exist and injuries sustained from that blade will be your own fault. But if the blade breaks due to shoddy craftsmanship and causes an injury, you may have the right to seek compensation.

Recalls And Your Rights

Recalls have become an almost constant process these days, and whether it's automobiles or consumer products there always seems to be something being recalled. This is not only to protect consumers from injury, but to protect the manufacturers of those products from legal action related to defects. Because of this, when recalls are issued it's not always that straightforward to get financial compensation for injuries.

However, it may still be possible. The key thing to understand is that in these cases, it comes down to when the accident occurred and what your knowledge of a recall may have been.



If your injuries occurred due to a product defect before any recall was issued, you'll have the right to seek out financial compensation due to your injuries.


If a recall was issued and your injuries occurred shortly thereafter, and it can be shown that you had no knowledge of the recall, you may be able to seek compensation.


But if your product was recalled and you obviously ignored that recall or if ample time had passed for you to be aware of the recall, you likely won't' have the right to seek compensation. This is because it will be shown that you accepted the risks associated with using the product despite knowing about its defects.



In any situation above, showing the courts that you were unaware of the risks is the key, and it's possible to do in some cases even weeks or months after a recall was issued. However, the longer you wait, the more difficult it will be to do. A good personal injury lawyer can help you identify your rights and determine whether or not you may have the ability to seek compensation.

The Bottom Line

There's no question that injuries can impact your life in a very dramatic way, and making sure that you take the time to recover is important. But if your injuries were caused by an accident that was triggered by a defective product, remember that you shouldn't have to shoulder the financial burden yourself. Contact our team today to get a consultation and learn more about what your options are and to find out if you can get financial restitution for the injuries you've suffered..