What To Expect When You Hire A Personal Injury Attorney After An Accident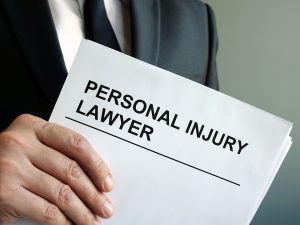 Michael Babboni

Personal Injury Many people feel that after an accident the insurance companies will be reasonable and recognize that you are in need of both financial and emotional reimbursement. But the insurance companies have a full staff of adjusters and lawyers that are focused on one thing only, to pay you as little as possible. This is one of the primary reasons to hire a personal injury attorney.

Helping Your Personal Injury Attorney Strengthen Your Case

Most of us know to get all pertinent information, the police report and names and phone numbers of witnesses. But we have listed some ways you can strengthen your case and help your attorney.

• Obtain Proper Health Care:

It is really important that you follow all medical recommendations and attend all medical follow ups. There are three crucial reasons why:

● A minor injury may be more serious than you think.
● You cannot say you suffer if you did not seek appropriate treatment for that "suffering".
● If you return to normal activities before given the okay by a medical provider, the defendant in the case may accuse you of failing to your "duty to mitigate damages", that is you did not try to prevent further injury.

• Do Not Discuss Your Case:

Don't talk about your case to anyone other than your medical doctors and personal injury attorney. If anyone asks about your case, tell them you have been instructed not to talk about it and to talk to your attorney instead.

• Protect Your Personal Injury Case:

One of the biggest benefits of hiring a personal injury attorney is that they can immediately help you from making mistakes that will affect your case. Some recommendations they may give you include:

● Not signing any documents before reviewing with personal injury attorney
● Send copies of all bills relating to the accident to your attorney.
● Let your attorney know when your medical provider has released you from further care.
● Don't change doctors without letting your personal injury attorney know.

Personal Injury Attorney, Settlement Negotiation and Ligation

When you hire a personal injury attorney and seek compensation, it is a process. For example, your attorney will only call if they require something from you. That being said, you should be able to call and receive a response in a timely manner. There are several factors involved in the litigation process and we have listed some of the more common ones:

• Information Gathering: At first, a lot of work completed includes witness statements, photographs, gathering official reports, medical reports and prognosis and any information that will verify how the accident occurred and who was responsible.

• Stabilized Physical Condition: Your personal injury attorney cannot move ahead with the lawsuit until they have been advised that you have been released by your medical provider. Then all medical records, reports, prognosis and bills will be requested and documented. This process takes a while as many health care providers are slow in preparing and sending their reports.

• Settlement Demand Letter: Your personal injury attorney will determine from all the documentation a fair amount of compensation and will present it to the insurance company.

• Demanding Arbitration or Filing a Lawsuit: If the insurance company will not settle for a fair amount, your personal injury attorney will demand arbitration or file a lawsuit.

• Discovery Proceedings: Discovery Proceedings may include depositions of parties, witnesses and experts. This too, can be time consuming, especially if the case is complex.

• Trial Date: After Discovery is completed, then a trial date is requested. Most cases do not reach this point as usually a settlement is determined during discovery.

Lastly, do not feel badly for the at fault driver. That is why they have insurance. The money does not come out of their pocket, but from the insurance companies who are more than able to compensate you. With 27 years of experience, the St. Pete Attorney Michael Babboni can help. Our law firm only focuses on personal injury cases, so we have the specialized legal knowledge to protect your rights and get you the compensation you deserve. Call us today to learn more.