What To Do When You Have Been Hit By A Tractor Trailer in Florida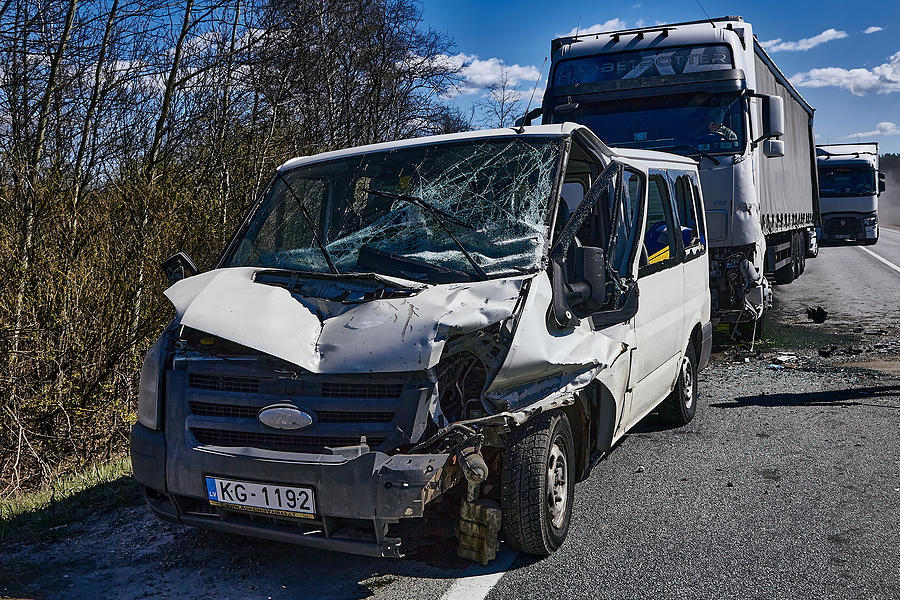 Michael Babboni

Law When an automobile hits or gets hit by a semi truck, you know the outcome is drastically different than auto to auto accidents. Chances are if you are rear-ended by a car versus a tractor trailer just sheer size alone dictates that you will probably receive more severe injuries. Tractor trailer drivers have more stringent requirements than the other drivers do. Some of these requirements are also designed to make it easier for the accident victim to get compensation if the truck driver was non compliant or negligent.

Tractor Trailers Have Different Insurance Requirements Than Florida Auto Drivers

Since Florida is a "no-fault" state, all Florida drivers must carry at least $10,000 in liability insurance. Tractor trailer drivers must carry much more since their vehicle is much larger and they drive more. Florida law required tractor trailer drivers to carry $50,000 to $750,00 in insurance. The amount is determined by the vehicle weight. Any tractor trailers transporting hazardous waste have even stricter insurance requirements and they must carry at least $5 million in property and personal injury liability coverage.

Who Do I Sue If I Am Injured By A Tractor Trailer

If you were injured in a collision with a tractor trailer and the driver is at fault you may be able to file a number of different people and companies. This is why you need an experienced accident lawyer to determine who is legally responsible for your accident injuries. Some companies that your lawyer will look at include:

● The owner of the tractor trailer such as a construction company
● The owners of the tractor trailer cab and trailer. (often owned by two different companies)
● The owner of the freight (Big Box stores FedEx, etc)
● The manufacturer of the cab, trailer
● The manufacture of the parts (tires, brakes, lights)
● A third party maintenance company.

Comparative Negligence And The No Fault System In Florida

In the state of Florida you can sue for damages if you can prove that the tractor trailer driver was negligent. Negligence must be proven by the use of four elements:

• Duty: You (the plaintiff) must prove that the truck driver owed you a duty of care
• Breach of Duty: By acting a certain way or not doing so, the driver breached that duty to you.
• Causation: By breaching their duty of care, you were harmed
• Damages: You must show proof that you were harmed and had damages. (medical bills, etc.)

In the state of Florida, this is the basis of every personal injury lawsuit in addition to the "pure comparative negligence system." This means the damages are based on the percentage of fault of each driver. So even if the plaintiff played a part in how the accident occurred, you can still recover damages.

What If I Have To Go To Trial?

One of the benefits of hiring a qualified personal injury attorney that specializes in tractor trailer accidents is that they can start working on your case immediately and often you won't even need to go to court.

Your personal injury attorney will have a staff of people from medical specialists to crime scene investigators that will gather all the information about your accident, and then will send the insurance company a demand letter. This usually begins the negotiation between the insurance companies and your lawyer. It is only if your attorney and the insurance companies cannot come to an agreement that your lawyer will file. Most insurance companies try to settle because they are well aware that juries are not fond of big insurance companies.

If you have been injured by a tractor trailer accident The St. Pete Lawyer, Michael Babboni can help. Since 1987, he has fought for the right for accident injury victims and has developed a reputation with insurance companies for being a fighter, so they often settle quickly. Call us today at 1-727-381-9200 to learn how he will fight for you..