What To Do After A Slip And Fall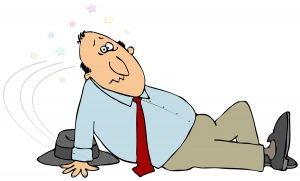 Michael Babboni

Personal Injury Premises Liability For anyone who has been in a slip and fall accident, you know how stressful and scary the entire process can be. Often slip and fall accidents in Florida are caused by another party's negligence and they can result in some pretty painful injuries for those who go through them. We know that this can be a pretty confusing experience and so we have a list of things to do and remember after you have suffered a slip and fall accident.

CALL FOR HELP

Immediately after suffering a slip and fall accident, you need to call for help. Even if you do not feel that your injuries are severe enough to warrant medical attention, some injuries are not very obvious at first or may not show major symptoms until later on. That aside, having a third party coming in to address your accident can help you out a lot later on in the court process. Paramedics can assess your medical condition and even making a call to the police can create an official report.

GATHER EVIDENCE

Any evidence that could potentially explain or back up your slip and fall accident can greatly help your case. So right after calling the authorities for help, you need to begin collecting all the evidence you can. Your accident could be because a wet floor, an uneven floor, debris laying around, or design flaws that harmed your ability to walk. If you have a phone with a camera, it may not be a bad idea to take some pictures of the area and any visual wounds. Pictures can be some of the best evidence you can gather because you can't argue against something you can quite literally see.

FIND WITNESSES

After you are able to determine the cause of your fall, you will then need to find and get contact information from witnesses to ensure you have someone to call on when your court process goes underway. All you need is to gather their names, addresses, and phone numbers of anyone who may have been present to see your accident and keep this information in your records just in case you need them for your case.

MAKE A FORMAL REPORT

Once you have your witnesses gathered, you then will want to make a formal report with the property manager. It's best to keep the report as factual as possible until you have spoken with your lawyer. Giving any more information than needed may end up working against you later on. However, having no official report made out is even worse because it makes it seem as if you made certain things up.

SEEK OUT MEDICAL ATTENTION

If you did not seek out medical attention earlier on or had additional symptoms appear afterwards, you should see a medical professional. By failing to do so before your case, insurance companies or the court may not believe that your injuries require any financial compensation. That aside, your injuries may be more severe than you first thought. For example, head injuries can sometimes appear immediately or as long as few days after the fact and can have severe consequences if not treated as soon as possible.

SEEK OUT LEGAL ASSISTANCE

Not every case will need a lawyer, however it is always better to be safe than sorry when it comes to getting the financial assistance you need to recover after an accident. Personal injury lawyers know better than anyone how this cases work and how to avoid some of the most common errors and tricks that may be used against you. That aside most law firms, including the St. Petersburg Lawyer, offer free case review so you will know exactly what kind of case you have and what you can expect from your court case.