What Kind Of Stove Do You Have?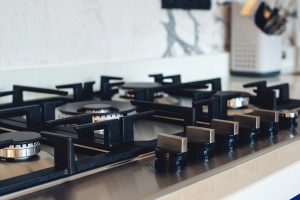 Michael Babboni

Personal Injury Most people don't tend to think about defective products causing injuries. Instead, most individuals probably have images of items not working correctly, and that is all. However, that isn't always the case, and the truth of the matter is that defective products can be quite dangerous. How units put people in danger will vary. After all, it depends on what the thing is and what it does, but common injuries associated with these types of incidents include:


• Burns and smoke inhalation
• TBI or traumatic brain injury
• Lacerations and contusions
• Fractures and broken bones

Manufacturer's Liability

Manufacturers are responsible for any harm that products sold in the marketplace cause. Thus, if you believe a company/seller's negligence is why you're hurt, you may have the grounds for a personal injury lawsuit. You definitely won't want to go up against a giant corporation alone, though. These businesses usually have legal teams on retainers, and the one you face won't be afraid to pull out all the stops to discredit your claim.

So, put the St. Pete Lawyer in your corner. First, contact the office to schedule a free case review. During that meeting, you and the attorney will discuss what's happening and the appropriate steps to take next. Now, let's look at a particular product that could be within the walls of your home, putting you and yours in harm's way.

Viking Range Freestanding 5 Series Gas Ranges

It has been brought to our attention that there may currently be 3,050 Viking Range Freestanding 5 Series Gas Ranges in circulation that pose fire hazards. These appliances were manufactured between August 2021 and December 2021. They came in the finishes of stainless steel and white. Not only that, but the ranges were also available in 14 contemporary colors.

These products were sold at ABT, Ferguson, Best Buy, Pacific Sales, PC Richard & Son, and other stores nationwide for between $5,220 and $19,300. The devices have rigid gas tubing that can separate at the joint to the griddle, bake, and broil burners. Due to this problem, a gas leak can develop, posing a fire risk when those burners are in use. 

No incidents or injuries have been reported as of yet, but that could change in the blink of an eye. Also, these stoves came in a variety of surface configurations, so it may not be apparent if yours has the problem. The models in question are:

• VGR5304B, VGR5304B, VGR5364G
• VGR5488B, VGR5486G
• VGR5606GQ, VGIC53024B, and VGIC53626B

It is recommended that owners immediately stop using the bake, broil, and griddle functions of these ranges. So, don't leave anything to chance if one of these stoves is located in your kitchen. Rather, discontinue use now so that a disaster doesn't strike later. However, it is notable to mention that Viking Range says it is safe for consumers to utilize the top surface burners of the stove. Just be careful, regardless of what you choose to do. The last thing you'll want is to get seriously burned or catch the house on fire.

The Last Word

Michael Babboni, the St. Pete Lawyer, deals with numerous types of cases, including those of the premises liability variety. He began practicing law in Florida in 1987, shortly after graduating from school. The attorney handles the common lawsuits dealing with negligent drivers, road design, and manufacturer defects. But don't fret if that's not what you need because those options barely even begin to scratch the surface. So, don't delay any longer—instead, our St. Petersburg law firm a call today to set up an appointment.