What Is A Letter Of Protection And Why You Should Have One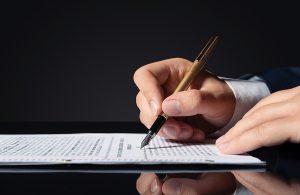 Michael Babboni

Law Accidents and injuries can happen at any time. This is why we make sure that we are secured by our insurance plans. However, there are cases where insurance companies can deny your claim or refuse to take responsibility for your injuries. Fighting for your claim can be a long and tedious process but the good news is, there is a way for you to make sure that you will still be able to settle your medical bills with or without your insurance coverage. This is by having a Letter of Protection. What exactly is it and why should you have on prepared?

What Is A Letter Of Protection?

As stated above, a Letter of Protection guarantees that your medical expenses after an accident or injury will be covered by your insurance plan. This special letter is written and signed by your personal injury lawyer addressing your health care provider, doctor, or hospital.

The Letter of Protection states and promises your health care provider that the costs for your treatment and other medical bills will be settled upon resolution of your personal injury case. The payment will be coming from the damages of your personal injury claim and until the case is resolved, payment collection efforts will be ceased. This way, you would not have to worry about delayed medical treatment due to unpaid bills, or persistent payment collection.

When Will You Need A Letter Of Protection?

It is quite common for many insurance companies to deny responsibility for your insurance claim. One example of this is that a health insurance company can point fingers at another insurance provider, asserting that your injuries should be covered by another insurance plan. In case of auto accidents, health insurance providers will be passing the responsibility to the auto insurance company.

Negotiations between you and your insurance providers can take a long time and cause delays with your treatment, especially if you do not have the means to cover your bills at that instant. This is when the Letter of Protection comes in.

People who do not have any insurance coverage can also benefit from a Letter of Protection. Unlike citizens who have health insurance or Personal Injury Protection insurance, people who never applied for insurance coverage will be forced to pay for their own expenses. This is why a Letter of Protection is extremely helpful in these situations.

With this binding legal document between you, a health care provider, and your personal injury lawyer, you can still receive proper medical treatment without worrying about an increasing accumulated debt or collection. The funds you will be receiving from your resolved personal injury claim will be used to cover your treatment.

Why Should You Have A Letter Of Protection

Even if you are confident with your trusted insurance company, or even if you think you will be able to settle your bills just fine, having a Letter of Protection is a reassurance that you might need in the future. Personal injuries, work accidents, and auto accidents can either give you minor wounds or inflict deadly injuries that would require costly medical procedures. Exercising prudence is more than making sure you are insured, but it is also about taking all possible measures to make sure that you are well covered.

What If You Lose In Your Personal Injury Case?

Failing to win a personal injury lawsuit will force you to pay and settle your bills using your own money. It is simple as that. That is why you should be consulting professional personal injury lawyers who could guarantee that you will not lose your case.

A law firm that is backed with years of experience in handling personal injury cases and auto-related accidents can significantly increase your chances of winning your personal injury lawsuit..