What Happens If Your Car Accident Claim Exceeds Policy Limits?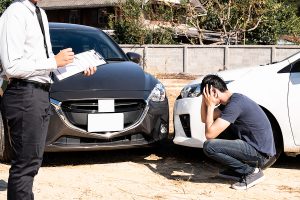 Michael Babboni

Insurance Coverage The St. Pete Lawyer, Michael Babboni understands how challenging this situation can be for accident victims. For Car accidents can be incredibly expensive, especially if you are severely injured. Though the state of Florida has legal policy coverage requirements for all drivers, sometimes the cost of an accident can exceed those coverages. In those cases, many people wonder if they will have to cover the rest of the expenses or if they have other legal options. No matter the costs of your injuries, if the accident was the fault of the other driver, they have the legal obligation to cover the costs.

Florida's Required Auto Insurance Policy Limits

Florida state law requires all drivers to carry insurance on their vehicles. The state has a mandatory minimum for the coverages to help protect the citizens. These mandatory limits are:

● $10,000 Personal Injury Protection (PIP)
● $10,000 Property Damage Liability (PDL)

Sadly, the required coverages only amount to $20,000. In a devastating accident, $20,000 may not be enough to cover the costs of all the damages. Although most drivers carry more insurance than the minimum, there's no guarantee that they do. Unfortunately, insurance companies are not obligated to pay more than the coverages of their customers. So if their policy limits run out before you've been fully compensated, you will have to look at other options.

Review Your Own Insurance Policy

Your first option is to look at your own insurance coverages to see if they can fill the gap. Your PIP can go to your medical expenses. If you have comprehensive/collision insurance, also known as "full coverage", that can help you pay for the property damage to your vehicle. If you have underinsured (UM) coverage, that can fill the gap between their coverage and your expenses. Finally, if you have an umbrella plan you may also be able to pay for the damages. This can be a bit tricky because even though you pay for these policies, insurance companies may still fight it. An attorney can help.

Other At-Fault Parties

Some accidents are not cut and dry. Sometimes the driver is 100% at fault, but other times there are other at-fault parties. For example, if you are in an accident with a semi-truck, the company that hired the driver may be liable. In those cases, you can pursue the other drivers.

These at-fault parties aren't always easily identifiable if you don't know the law. However, a qualified accident attorney will investigate the full details of your accident and identify if there are other parties at fault. Those parties would then also be liable for the costs of your damages.

The At-Fault Driver

Finally, if you've exhausted all your options, you can still pursue a legal claim against the driver themselves. If you can prove that they are responsible for your damages and their insurance is not enough to cover them, they will have to pay from their own financial resources.

This can be difficult to do and very stressful, but with the guidance and support of a qualified accident attorney, you can still fight for fair compensation for your injuries no matter the insurance coverages of the other party.

over 30 years, he's fought for individuals just like you to receive the full and fair compensation for their damages, regardless of the insurance coverages of the other driver. He will review your case, calculate your damages, and find every avenue possible to protect your rights. If you've been injured in an auto accident, give him a call at 1-727-381-9200 for a free case review and to learn how he can fight for you..