What Documents Will I Need For My Personal Injury Case?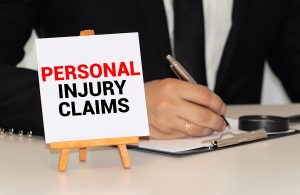 Michael Babboni

Personal Injury Document organization is important to ensuring your personal injury case goes smoothly, but what documents should you include in your organizer? The most popular devices used to organize your documents in your St. Petersburg personal injury case are either a three-ring binder or an accordion organizer, but before you get organizing you'll first need to know just what should go into your case file to begin with.

Depending on the type of personal injury case you're working with, your documents may differ. For instance, a person that slips and falls on a sidewalk will likely have different documentation of their accident when compared to someone who was in a trucking accident. However, some of the documentation that may be included in your organized personal injury case file are:

• Your official reports – Typically, whether you've been in a slip and fall accident on public ground or you've been in an automotive accident, you'll have some official police reports of the situation. These official reports might include police reports, accident reconstruction reports, private investigator reports, 911 dispatch recordings, or reports from any other law enforcement agencies.

• Evidence recorded at the scene – Along with your official reports, you'll also want to keep on hand any evidence you recorded at the scene. Photos of the hazard area that caused a slip and fall, photos of vehicle damage or roadway conditions, photos of injuries sustained, and photos of property damage will be necessary in defending your claims case. Additionally, if you have any recordings of conversations with witnesses or any other correspondence, this should be held onto as well.

• Your notes and statements – If you have statements given by witnesses after the accident or any notes you've taken since the accident has occurred, these should also be kept in your claims file. Even small notes that may seem "unnecessary" at the time could wind up being crucial to your case later on.

• Medical bills and reports – One of the most important document categories you will include is your medical bills and reports. You'll want all documentation of your initial medical exam after your injury, any second opinions you may have received, any specialist documents you may have, and information regarding ongoing care. Along with all of your records you'll also want to keep your medical bills from the initial ambulance ride to the estimated costs of your ongoing treatment and care.

• Invoices – If you had any sort of property damage in the personal injury case, like in the case of an auto accident, invoices for any billings will be kept as well. This will serve as proof of the cost of your property damage during your personal injury case.

• Insurance information – If your accident was an automobile accident, truck accident, boating accident, or motorcycle accident, you'll also want to keep all of your insurance information both for yourself and for any other parties who may have been involved in the accident as well. For instance, if your personal injury case revolves around an auto accident, you'll want to keep all of your insurance information on hand as well as that from any other involved drivers.

• Wages documents – If your accident has caused you to miss work, you could be entitled to recoup lost work wages. In order to claim this in your personal injury case you'll need to have relevant documents on hand. W-2 or other tax information and paychecks or pay stubs showing what you made and what you were expected to make will be necessary to defend your claim..