What Damages Can Be Claimed In A Wrongful Death Lawsuit?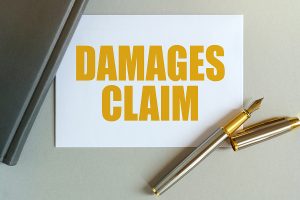 Michael Babboni

Wrongful Death Losing our loved ones because of someone else's carelessness and negligence is truly painful. It is only right to seek justice and ask for due compensation after inflicting pain and suffering to the deceased and their bereaved.

In Florida, cases such as driving under the influence (DUI) and auto accidents are considered serious offenses but criminal charges do not ensure that safety and security of the surviving family of the late victim. This is why a wrongful death lawsuit should be filed following the passing of a person after a car accident.

The following damages can be claimed by the beneficiaries of the deceased:

• Medical Expenses – All medical expenses that were spent to treat the deceased, from the time of the accident up until the time of death, should be compensated.

• Funeral and Burial Expenses – This includes the ceremony, casket or cremation urn, cost of cremation, and other funeral and burial-related costs.

• Lost Wages – This means the income that the deceased could have been making during the duration of their employment.

• Mental And Physical Damages – These are the mental and physical pains that the decedent has suffered from.

• Loss Of Companionship – This is compensation is given to the spouse of the deceased victim. Mental and emotional trauma are also included. Parents of the decedent can also claim damages for emotional trauma and loss of companionship given that their child is not over 25 years of age.

• Loss Of Benefits – The children of the deceased are also subject to the compensation for the loss of a parent. These damages are only applicable to children who are still minors. In special cases, children who are born from unmarried parents can still also receive compensation provided that they are being supported by the deceased before their death.

• Punitive Damages – If proven that the person who inflicted injury and caused the death of the victim had intentions of harming the victim, punitive damages can be granted to the deceased's surviving beneficiaries.

Who Can File For A Wrongful Death Lawsuit?

Being a beneficiary does not automatically make one eligible to file a wrongful death lawsuit in behalf of the decedent. The person who can file for a wrongful death would be the deceased's personal representative who they have named in their estate will, which is usually the spouse. In the event that there are no identified persons in the will, it falls under the decision of the state government to select a representative.

The representative is given exactly two years to file for a wrongful death lawsuit and claim to damages, starting from the date of the decedent's death. All claims should be done within this time period.

Dealing with a wrongful death case can be emotionally and mentally draining. The best you can do is to get the assistance of a wrongful death lawyer who can help you deal with the legal side of things.