What Caused This Tragic Event?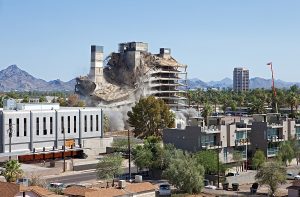 Michael Babboni

Premises Liability As you may have heard, the Champlain Tower South condominium collapsed in the early morning last Thursday in Miami-Dade County. According to NBC News, searchers have found a total of four people dead beneath the rubble so far. Before discussing the matter any further, we'd like to tell the victims and their families how sorry we are. Nobody should ever have to deal with what they are going through. Now, let's get back to it, shall we?

The number of deaths could be on the rise in the coming days. Why? Because there are still 159 people unaccounted for that may have been inside the condo, that's why. With any luck, emergency rescuers will only discover survivors the rest of the way, but all we can do is wait and see. That doesn't mean those who walk away with their lives intact will be perfectly fine, though.

Obviously, many other outcomes are possible too. These are just a couple of examples to paint a picture in your mind. Why did this building fall exactly?

The Cause Of The Collapse Is Unclear At This Point

USA Today took the liberty of speaking with more than a dozen experts to see what they thought about why the structure crumbled. The specialists analyzed video footage and revealed opinions, but it remains uncertain as to the actual cause of the collapse. Some of the prominent theories brought up by the experts revolve around...

• Location
• Soil
• Pillars
• Relaxed Structural Inspections

Why Are We Covering This Topic?

Firstly, we are talking about this subject because it occurred nearby. Most people reading this are probably from St. Petersburg or surrounding areas, and they need to know about things happening close to their own backyards. Additionally, this story could also have a personal injury/wrongful death angle if it turns out that the building owner, county officials, or someone else was negligent.

If a party's negligence leaves somebody seriously hurt, the injured person may be able to file a lawsuit against them to recover compensation for their damages. It is also sometimes possible for relatives to sue when the recklessness or carelessness of others claims the lives of their loved ones. When exploring these legal avenues, you will need to prove that negligence occurred and caused the injuries or death.

That sounds like quite a tall order, and it can be if you choose to tackle the venture alone. Why do that, though, when top-notch legal representation is available via The St. Pete Lawyer? Michael Babboni, our attorney, began practicing law in Florida in October of 1987. He has the experience and a team backing him to build a case that supports your position. Then, it will be organized and prepared to go to trial if need be.

Many times, especially when insurance companies are involved, personal injury claims are settled out of court. Insurers up against our lawyer don't want him getting in front of peers with an injured client. They already know that'll be bad news. Whichever direction things go in, Mr. Babboni will have your back, and he'll fight tooth and nail on your behalf to recover the compensation you deserve.

Have you been injured or lost a loved one because of negligence, and are you ready to take the next step? If the answer is yes, please, don't hesitate to contact us. Our firm offers free case evaluations, and no fees will be owed unless you win. It is a win-win all the way around, so give the office a jingle whenever you get ready.