What Are Relationship Based Damages in a Florida Wrongful Death Claim?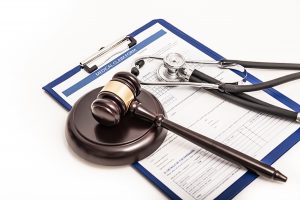 Michael Babboni

Wrongful Death

The Florida Wrongful Death Act is the law that governs wrongful death actions in the state of Florida. A survivor such as a parent, child, spouse, or any relative or adoptive sibling dependent of the deceased can seek compensation for lost support or services.

The primary factor to consider when calculating damages for a wrongful death claim in Florida is the quality of the lost relationship rather than the time spent together.

What Can Parents Recover?

If there is a deceased minor child, the parents can recover pain and suffering in addition to medical and funeral expenses. The child's age, health, expected lifespan, and other factors will be assessed to calculate this kind of financial loss.

The younger the child at the time of death, the harder it can be to determine how much the child could have potentially contributed to the parents' support.

What Can Children Recover?

9Adult children of the decedent may be able to recover lost parental companionship, pain and suffering, and lost guidance. This applies to adult children who are over the age of 25. When it comes to minor children, they can recover the same, but the degree to which the parents were involved in the child's life may be a significant determining factor in how much compensation they can receive.

What Is the Loss of Net Accumulations?

If your loved one has been killed in Florida due to another's negligence, you may be eligible for compensation. The loss of net accumulations is the decedent's expected net business or salary income. This could include pension benefits the decedent would have retained as savings or part of their estate if they had lived a normal life expectancy.

Loss of Net accumulations is only available if there is a surviving spouse or lineal descendent, not just children, or the descendent is 25 or older, and a parent survived the decedent, and there is no lost support or services recoverable under Florida's Wrongful Death Act.

Since wrongful death cases can become complicated, it is best to consult with an experienced attorney who can answer any specific questions or concerns you have when navigating the process.

Can Other Blood Relatives Claim Compensation?

Suppose you have other blood relatives or adoptive brothers and sisters who were either partly or wholly dependent on the decedent for care and support. In that case, they can recover lost support and services. In addition to adoptive brothers and sisters, it can also include adopted children, grandparents, and grandchildren.

What Is the Average Wrongful Death Settlement in Florida?

Since each wrongful death case is unique, they can settle for a variety of ranges. However, the average in Florida is approximately $500,000 to $1 million. Damages can come out to be more or less than these numbers depending on insurance coverage and the person's individual financial worth.

When calculating compensation for a wrongful death claim, they take 50% of the monthly wage of the decedent and multiply this by other relevant factors, such as the worker's age. According to Florida law, there needs to be a fair and equal distribution of compensation that is received from a wrongful death claim or jury award.

If you are unsure if you can collect compensation for your loved one's untimely passing, reach out to an experienced attorney today to discuss your case and go over all the options available to the estate survivors.