Was A Rear Spoiler To Blame For Your Accident?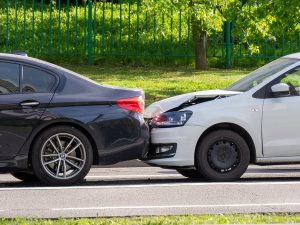 Michael Babboni

Recalls There are all sorts of reasons why cars collide today. Many times, a driver error is behind the event. For example, when a vehicle operator speeds, becomes distracted via a text/phone call or even falls asleep behind the wheel, a devastating crash can occur. Heck, other issues can result in wrecks too. A person could decide to drink and drive, which equals bad news for others on the roadways. The list of accident causes could virtually go on and on and on.

However, for these purposes, this article is going to focus on one dilemma that can cause a crash. One in which is not the result of driver negligence or recklessness. According to NHTSA, BMW of North American is expected to begin recalling approximately 550 vehicles on April 13, 2020. The models in question include...

• 2020 X6 sDrive40i
• X6 xDrive40i
• And X6 xDrive50i Vehicles

What Is Wrong With These Cars?

Well, if a person bought one of the autos, he or she probably doesn't believe anything is wrong with it. Rather, they think the units are sleek, stylish, powerful, and sophisticated, which is all true. Yet, there is one assembly problem that can cause other motorists to crash. The rear spoilers on these cars may detach. Should that happen while the driver is keeping a fast pace with other drivers on a highway, the piece could break their windshield, slide beneath the car, ripping wires lose, and busting a hole in the oil pan along the way.

Not to mention, the unit may slice and pop another vehicle's tire, sending it out of control. For more information on this recall, interested parties should research the NHTSA Campaign Number: 20V095000. Those with the models should get them fixed as quickly as possible. Meanwhile, owners of other vehicles should remain aware of the situation and keep their distance from the BMWs.

Victims May Be Entitled To Fair Compensation

If an individual had no prior knowledge of the recall and his or her car got ruined by the impact from the spoiler, he or she might be able to file a lawsuit against the manufacturer, notably if the participant received injuries. It is never a good idea to take on such corporations alone, though. They have legal teams on retainer, who will pull out all of the stops to prevent their client from paying out a substantial amount of compensation. That is where putting the St. Pete lawyer on your side comes in handy.

Michael Babboni has many years of experience under his belt. He has been practicing law in the St. Petersburg area for over 27-years. During that time, the St. Pete lawyer has developed an upstanding reputation in the legal and insurance industries. The firm has the means to take cases to trial if need be. However, many times, claims are settled outside of the courtroom. The other attorneys would rather agree to a fair amount of restitution that let the St. Pete lawyer set foot in front of a jury with his injured client.

Don't Get Stuck Between A Rock And A Hard Place Paying For Damages That You Didn't Cause

Every accident is unique. In turn, property damage, as well as injuries, will vary on a case by case basis. Still, though, some common car crash wounds include but are not limited to...

• Fractures And Broken Bones
• Traumatic Brain Injury
• Paralysis
• Loss Of Limbs
• Whiplash

Many of these conditions can take weeks, months, or even years to recover from. That is, providing that they can overcome the ailments. It can be challenging, to say the very least, to pay for things like surgeries, doctor visits, therapy appointments, and medications. So, don't delay any longer. Instead, schedule a free case review today and learn where your claim stands..