VW Is Preparing For The Worst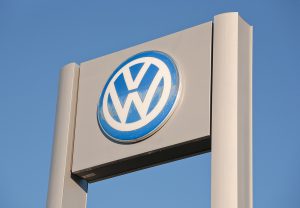 Michael Babboni

Recalls Though General Motors and Toyota have certainly had their own scandals to worry about, the Volkswagen scandal has certainly taken the spot light. The German automaker, which owns 70 percent of U.S. passenger-car diesel market, is still in major trouble for cheating on diesel-emissions tests. Volkswagen states that it is preparing for the worst, but many believe they are greatly underestimating the full cost of damages, legal fees, and future sales.

What Happened?

It had been found that Volkswagen had installed more than half-million diesel cars with an emissions cheating software. This software allowed them to pass emissions standards with vehicles that pumped 40 times more nitrogen-oxide than the federal limit. Furthermore, it was found that the company was aware of the software and its legal violations, but did nothing to fix the situation. It was only thanks to off-site emission testing that Volkswagen's violation became apparent.

The Cost Of Scandal

The scandal has already cost the German automakers quite a bit in sales and legal fees, but they are nowhere near finished paying for this scandal. Volkswagen is currently preparing for additional costs in relation to the German automaker's emissions scandal. So far, the company has set aside 6.7 billion euros, equal to $7.3 billion dollars, in order to fix any of their emissions test cheating vehicles.

Since the news of the first violation broke on September 18th, one-third of the company's market cap has been wiped out and the company has since abandoned its goal at becoming the world's largest automaker by 2018. In December, the German automaker had announced a 1 billion euro, equal to $1.07 billion dollars, reduction in its annual capital expenditure. Also it was stated that it would focus more on the next generation of cars and other driving technology in order to repair its global image.

Additionally, the U.S. Justice Department has sued Volkswagen for up to $46 billion for allegedly violating environmental laws in January. However, it is believed that the firm will be facing a lot more than the potential $46 billion.

Which Vehicles Are Affected By The Emissions Scandal?

The following Volkswagen, Audi, and Porsche diesel models that have been cited by the EPA for emissions violations:



Volkswagen Jetta (2009-2015)


Audi Q7 (2009-2015)


Volkswagen Touareg (2009-2016)


Volkswagen Golf (2010-2015)


Audi A3 (2010-2015)


Volkswagen Beetle (2012-2015)


Volkswagen Passat (2012-2015)


Porsche Cayenne Diesel (2013-2016)


Audi A6 (2014-2016)


Audi A7 (2014-2016)


Audi A8/A8L (2014-2016)


Audi Q5 (2014-2016)



For now, there is no recall of the vehicles and all cars will pass state inspection. After all, this is a federal emissions issue, not a state or safety issue. However, if Volkswagen does issue a recall, a few states may prevent owners from renewing their registration if they do not complete the fix. Currently, Volkswagen, Audi, and Porsche dealers cannot sell any new diesels. Additionally, certified pre-owned diesels are also under a stop-sale order.

When Will The Vehicles Be Fixed?

Sadly, this is still unclear. Volkswagen has suggested beginning the repairs in January, but we have yet to see an efforts being made to fix the vehicles. However, a federal judge in California has set the deadline of March 24 as the deadline by which Volkswagen must explain its repair plans.