Tips For Recovering From An Auto Accident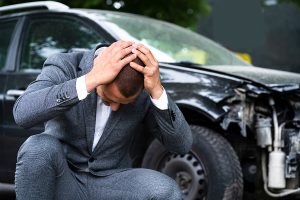 Michael Babboni

Car Accidents In 2018, about 12 million vehicles were involved auto accidents in the US alone. If you suffered an injury from a car accident, you may be struggling to recover right now. Read how an auto accident lawyer in St. Petersburg can help you recover physically, mentally, and financially from an auto accident.

How To Recover From An Auto Accident?

Auto accidents commonly result in various injuries, such as scrapes and cuts, soft tissue injuries, head injuries, chest injuries, and arm or leg injuries, as well as mental disorders or emotional distress. Here are tips for recovering from a car crash.

Physical Recovery

Physical recovery is at the core of your overall recovery from an accident. You should seek proper medical treatment and follow the doctor's recommendations.

• Do your best to follow the doctor's recommendations.
• Eat healthily and stay active as much as your body allows. Work toward becoming stronger.
• Prioritize your health and recovery as much as possible.
Medical treatment may be costly, especially when it goes on for years—this is why you should consult an auto accident lawyer right away to help you with handling medical bills.

Mental Recovery

Recovery from mental disorders and emotional distress caused by car accidents requires dedication—you need to constantly make decisions that will lead toward recovery.

• Acknowledge that something needs to be fixed. Your recovery starts with embracing the mental health disorder or emotional distress you experience.
• Seek the help of a professional and heed their recommendations, whether it's taking medications following therapy.
• Try to get back to your normal life as quickly as possible.
• Actively seek out your support system, both friends and family, especially when you need it most.
• Make active decisions toward recovery by staying active and avoiding things that are bad for your recovery.
• Remember that recovery is not a straight line!

Financial Recovery

Immediately after the accident, you may find yourself paying for car repairs, medical bills, in addition to missing work, which could adversely affect your finances. Situations like this make it imperative for you to contact a lawyer to assist you after an accident.

Here are some financial tips to help you recover:

• Rework your budget to fit your new needs and allot some budget to replenish your savings.
• Avoid loans, especially loans with high-interest rates, as much as possible.
• Ask for help if needed—from family, friends, or strangers on the internet through crowdfunding.
• If you can, take on a part-time job. An additional source of income will help you with your additional bills and replenish your savings.
• Take advantage of your insurance. Your insurance is there to help you in situations like this so work with your insurance to make sure that they cover the expenses according to your plan.

Contacting a car crash lawyer will help you deal with your insurance. An experienced auto accident lawyer will make sure you get the right compensation to help you with your full recovery from your car accident. Call us now!.