This Recalled Product May Leave You Zapped And In Need Of An Attorney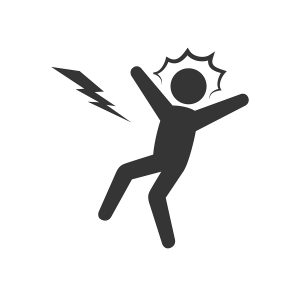 Michael Babboni

Recalls Lighting is something that many of us take for granted every day. It offers us the ability to see in a variety of different settings and a safer environment in which to live. Of course, you never really miss these things until the electricity is out for an extended amount of time, and light bulbs tend to be the last thing on anyone's mind. However, this increased shock hazard justifies us bringing this recalled light to your attention. Getting zapped by any electrical equipment can result in injuries, which often included burns, and on other occasions may even include loss of life.

Do you live in the St. Petersburg area, and have you received an injury from a faulty device, part, or piece of equipment? If yes was the answer to these questions, our firm would be more than happy to discuss your legal options with you. Compensation might become awarded to you for pain and suffering, medical expenses, and more. Firms that represent these organizations will do everything in their power to discredit your claim, and attempt to draw out the legal proceedings, which may force your hand in settling for a less than stellar amount. Our firm has the financial resources, experience, and ability to help get you the compensation that you deserve. Your best interests will always be our highest priority.

About 3,700 Potential Units Affected

This innovative and ingenious bulb offers safety by lighting your path, but also kills mosquitos, which are carriers of diseases like the West Nile Virus and Zika, to keep you healthy. However, on July 25th, R & D Products LLC issued recall number 17-759 on all Outxpro 2-in-1 mosquito zapper LED light bulbs. They sold exclusively at Amazon between July 2016 through August 2016. The company has received eighteen reports over bulbs separating from connectors, but none of them resulting in any injuries.

Look for the item number of DYT-80 and the name "Kinven" printed on the packaging to find out if you are the owner of an affected unit. The organization recommends immediately discontinuing use, turning off the power supply, and contacting the customer service department at 800-607-1848 to schedule a free repair. If an electrician is needed to remove the bulb safely, R&D Products will reimburse consumers for the cost of these services. Reference the recall number of 17-759 to ensure that you receive relevant information about the correct case.

The 10-Watt bulb comes encased in a white grid housing with a blue light on it to attract insects. It has dimensions of roughly 3" tall x 3" wide x 6" deep. Don't become left with severe and sometimes fatal injuries, take a few seconds to look at your bulbs to ensure your household's safety and well-being. Our firm brings you these types of posts to help you with this daunting task, and by spreading this news together, we can keep our close-knit community safer for everyone. Electrocution and shock hazards are nothing to take lightly, and you should know that you have a reputable firm to turn to if an injury occurs.