This Recall May Affect Steering And Increase The Risks Of A Crash Occurring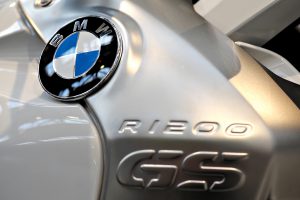 Michael Babboni

Recalls There is nothing like hopping on your bike and hitting the open road. A motorcycle offers a sense of freedom and an experience that you just can not get from the inside of a car. Drivers understand that they are taking certain risks every time they that they mount their Harley, Honda, or BMW. Here in St. Petersburg, and the rest of Florida for that matter, traffic has increased steadily over the years. More drivers and vehicles, equals more opportunities for accidents to occur, for all drivers, not just motorcyclists.

Recall Expected To Begin September 1, 2017

BMW of North America is projected to start recalling 2014-2017 BMW R1200GS and BMW R1200GS Adventure motorcycles in September. There are a potential 14,626 affected units that can increase your risks of sustaining an injury. The fixed fork tube may become detached from the pressed-in seal that holds the piece to the upper triple clamp. If this problem occurs, it will alter the driver's steering and handling abilities, and possibly even result in a crash. BMW will notify owners directly, but people should also feel free to contact the company's customer service department at 1-800-525-7417 to get more information.

The remedy for the recall is that certified dealers will install another fixed fork tube bush. However, if the fork itself has become damaged beyond repair, it too will become replaced, and all of the work will be completed free of charge for the owners of the vehicles. Many people view only having two wheels as being more dangerous than four. Everyone is entitled to their opinion, but if this fork comes loose, you may find yourself feeling like you are on a unicycle. Traveling at any rate of speed, while losing steering, is a recipe for disaster. Stay informed about items like these, and spread the news to friends, neighbors, and family members. Then, with any luck, we can make our lives and community a little safer and better for everyone.

Motorcycle Accidents And Part-Related Recalls

Have you been injured in a bike crash, or did a faulty part cause the accident? Our firm is knowledgeable in all areas of the law, and we are more than happy to offer you a free case review to discuss your legal options if you became injured in the crash. Extensive medical and physical therapy bills may begin to pile up, especially if you are missing time from work due to the injury. It may even become difficult to pay for necessities like utilities, and mortgage or car payments. This image seems to paint a gloomy picture in your mind, but there may be a silver lining underneath, as you might be entitled to compensation to help cover these expenses.

We don't want anything to happen to you, and that is why we give you posts like these. They inform you of the problem to make accidents avoidable. However, it is also important for you to understand that you do not have to fight this battle alone. Big corporations have firms standing by, waiting to discredit your claim, and doing whatever it takes to prove that a driver error occurred. The legal proceedings can be complicated, particularly if you do not have a proven commodity in your corner, and that is where our experience and reputation come into play.

Don't let these firms take away your ability to recover fully. The matters can turn into lengthy ones, and they are counting on you having monetary problems so that they can get you to settle for less than what you deserve. Many times we do settle out of court, but that is usually due to our reputation. Then, these firms would rather settle out of court than allow our witnesses to get in front of a jury. Allow us the opportunity to put a winning plan together to get you the compensation you deserve..