This Fuel Pump Failure Increases Your Risk Of Being Involved In A Crash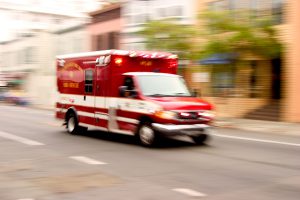 Michael Babboni

Recalls Your vehicle's fuel pump, not only sends the right amount of pressure through your fuel lines, but it also plays a significant role in the overall functionality of your car. Without receiving the proper amount of diesel, gas, or another alternative fuel, automobiles become stalled, and immovable, which poses a risk to your safety. The particular recall, being brought to your attention, involves various types of cars, and firetrucks are among them. Emergency vehicles are kept in pristine condition, to handle the heavy workloads, but when they can not get to the location, bad things tend to happen.

Traveling at high speed, and having the engine stall, increases your chances of being involved in an accident. Most new vehicles come equipped with power steering, and as a motor loses power, control becomes a concern, which puts all drivers, passengers, and pedestrians in the area at risk. If you become injured due to a faulty fuel pump, or another defective automotive part, contact our office for a free case review to see what your legal options are. You may be entitled to compensation for injuries, pain, suffering, and more. Always stay aware of your surroundings, and practice safe driving techniques, to stay safe on our roads.

Cummins Issues Recall Number C1909

Cummins, Inc, issued this recall for X15 heavy-duty diesel engines used in trucks, fire trucks, and recreational vehicles. The fuel pump in these motors comes equipped with a drive gear that may slip on the driveshaft, resulting in a loss of fuel. Anytime diesel, or another fuel type, is involved, the risk of you sustaining a burn injury also increases. There are a potential 2,807 units affected, which may seem somewhat small in comparison to other recalls, but the consequences can be equally as dangerous.

The company is supposed to issue notices to the manufacturers that used these motors in their cars, as well as, to owners that purchased the vehicles. There has not been a schedule released, as of yet, but consumers should feel free to contact the Cummins' customer service department at 1-800-286-6467 for further information, and the appropriate ways to have the problem corrected. They are supposed to have certified dealers replace the fuel pumps, at no charge to you.

Before heading out on the open road, for a much-needed vacation, check your recreational vehicle's motor to see if it is affected. No one wants to get stuck, at the campsite, or another destination, with no way home, and the cost of the wrecker bill could be catastrophic. Having stalled out trucks, and other large vehicles, on the roadways is just asking for trouble.

Do not think that you have to fight these big corporations alone. They have legal teams standing by, always on heightened alert, to deal with complications like these. Their interests are not geared towards you, but rather towards the people that they represent. Allow our firm the opportunity to show you, why these companies often want to settle out of court. We strive to keep our reputation in good standing, and in doing so, fully meet your customer satisfaction expectations..