The Three Things To Know After A Car Accident In Florida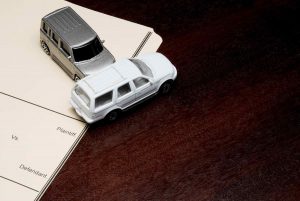 Michael Babboni

Car Accidents After a car accident in Florida, you're probably wondering what to expect if you decide to make a claim for injuries or for vehicle damage. From navigating Florida's no-fault car insurance system to understanding the legal landscape, make sure you understand Florida's state laws regarding car accidents.

No-Fault Car Insurance

If you're involved in a car accident in Florida, the first thing to understand is that the state follows a "no fault" car insurance system. This means that you turn first to your own car insurance coverage to get compensation for injuries and lost income.

Florida drivers are required to carry the following minimum insurance:



Ten thousand dollars in personal injury protection (PIP) benefits.


Ten thousand dollars in property damage liability (PDL) benefits.



Florida drivers cannot step outside of the state's no-fault system and pursue a claim against the at-fault driver directly. However, a driver can step outside the no-fault zone only if the injuries from the accident are considered "permanent," such as permanent scarring, disfigurement, or significant loss of an important bodily function results from the crash.

Laws On Car Accident Lawsuits

If your injury claim is serious enough to let you file a liability claim against the at-fault driver in Florida, there are a few state laws that you need to be aware of, starting with the filing deadline for personal injury cases in civil court.
In Florida, you have four years from the date of the car accident to get your case started. You can do this by filing the initial complaint with the right branch of Florida's civil court system.

Contact a Florida Personal Injury Lawyer

A good car accident attorney is someone well-versed in Florida state law, driving regulations, and the overall legal process. Here are a few things that these attorneys can handle for you:



How to handle the back-and-forth of settlement negotiations with insurance companies.


How to anticipate and avoid obstacles in the process


Protecting your rights at every stage of the case



Florida state law can be quite complicated and difficult when dealing with automobile injuries. That being said, if you were legitimately hurt from a car accident and unable to live a normal life, it is strongly recommended that you consult a personal injury law firm as soon as possible. Make sure you get what you deserve before it's too late.