The Recovery Process After A Serious Car Accident In Florida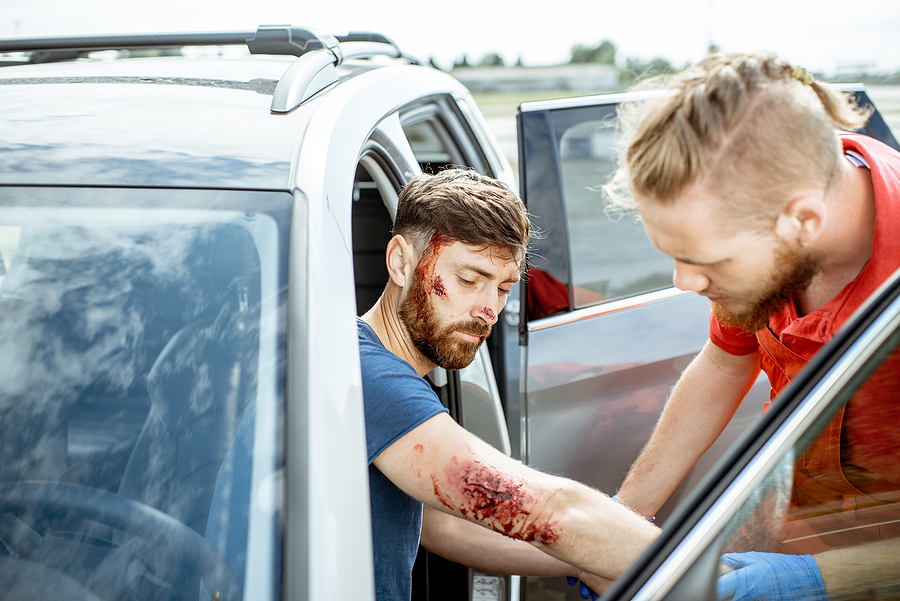 Michael Babboni

Car Accidents As if an accident isn't stressful enough, serious injuries result in an uphill battle. Serious injuries after a car collision leave you in pain, going from appointment to appointment, and struggling financially until your insurance provider takes care of the damages. In some instances, you may be left fighting with your insurance provider in Florida for a fair settlement, or you may end up facing a lawsuit against a negligent driver if your injuries exceed what your PIP insurance protection can cover.

The specific recovery process you're like to deal with will depend heavily on your injury. While one injury may have you fully recovered in a couple of weeks, others can take months or years of medical care and observation to address. Read on to discover the recovery processes you can expect to go through after sustaining some of the most common Florida car accident injuries.

• Traumatic Brain Injuries – Traumatic brain injuries can be minor, moderate, or severe. With a minor traumatic brain injury, an individual may take a couple of days off from work, but they will recover quite quickly and without incident. Severe traumatic brain injuries, however, can lead to permanent disability or death. A medical professional will need to diagnose a traumatic brain injury, and depending on the particular injury, they will formulate a treatment plan going forward. Traumatic brain injuries can leave individuals out of work for long periods of time (or permanently), and they can amass massive medical bills.

• Neck And Back Injuries – Even car accidents that appear rather minor can cause serious neck and back injuries. Whiplash alone can lead to chronic neck pain requiring medical intervention for months or years. With an injury like the dislocation of vertebrae, a neck or back injury may leave an individual with permanent paralysis or disability. A full recovery after a minor or moderate neck or back injury can take months. Individuals with those injuries may find themselves out of work for long periods and struggling to pay back all of the medical costs.

• Internal Injuries – Not all injuries are obvious, and injury to your organs should be taken seriously after a car accident in Florida. If you experience dizziness, abdominal pain, swelling, or headaches following the incident, or if you feel faint, you will likely be evaluated for potential internal injuries. Severe internal damage may require surgery.

• Broken Bones – Broken bones can occur in the blink of an eye, and one may experience a simple hairline fracture, a complex compound fracture, or anything in between in the event of an accident. Bones that are broken severely may require surgery, a cast, and physical therapy, which can cause someone's recovery to take months until completion. For those in high-energy physical jobs, the breaking of a limb can cause them to be out of work until they fully recover. With one's inability to work and medical bills mounting, a "simple" injury can wind up being surprisingly financially devastating.

• Psychological Injuries – Not all injuries are those you're able to see, and not all of them are physical. Psychological injuries can be difficult to treat. They can also interrupt your life and come on unexpectedly after an accident has occurred. Long-term treatment with a psychologist or psychotherapist may be required to remain ahead of anxiety, depression, or PTSD.

The best way to ensure a better recovery process after you've been in a Florida car accident is to seek the assistance of a skilled Florida personal injury attorney. Your attorney will help you navigate the negotiations process with your insurance provider, or they can represent you in court should your serious accident require a lawsuit against a negligent driver. If you've been in an accident and you're working through the recovery process, contact The St. Pete Lawyer today..