The Mistakes You Might Be Making To Hurt Your Car Accident Settlement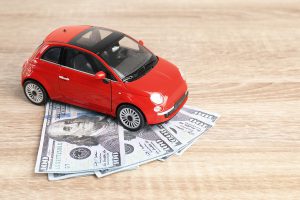 Michael Babboni

Car Accidents After you've been in a car accident, you may believe that you've set yourself up for your best possible settlement or insurance payout situation. You experienced the accident, you collected evidence, and you've contacted your St. Pete's car accident lawyer – you've done your job, right? What many motorists in the area don't realize is that the actions they take after their accident could be hurting their chance at compensation, even if they've taken the aforementioned steps. At TheStPeteLawyer.com, we want to make sure you have your best possible opportunity to receive the compensation you deserve, and this means knowing what mistakes you could be making to hurt your potential settlement

Common mistakes made by motorists after a car accident in the St. Petersburg area are:

• Failing to seek medical attention in time – If you fail to seek medical attention in time, you could harm or eliminate your chance at compensation. This will occur after the accident but typically before contacting your attorney, as you wait a few days to see if your injuries heal on their own. It's not uncommon to feel some soreness after a car accident, and it's natural for some to want to take a "wait and see" approach. When one does take this approach, however, they could seriously risk their potential for compensation. If you decide to wait, there is no way to prove your injuries were caused by your accident or an unrelated incident or pre-existing condition, giving your insurance provider solid footing to deny your injury claims.

• You don't explain all of your injuries – If you've been in an accident, you might have varying levels of pain associated with various injuries. For instance, you know your knee is injured from hitting against the dashboard, but you fail to mention that your neck is sore as well, since it doesn't seem all that bad at first. You wake up a couple mornings later, and you find it's painful to move your head. Failing to explain all of your injuries as soon as possible to your doctor can harm your chance at compensation.

• Taking the first offer – It's important to remember that insurance providers are a business first. Your insurance company may have gained your trust and promised you the world at first, but come time for a claim or compensation, they suddenly hold their cards close to their chest. This is normal, and they may tell you that their first compensation offer is the only one you're going to get. This is where your St. Petersburg auto accident attorney comes in, navigating the negotiations process for you to ensure you get the best possible compensation for your injuries.

• Failing to seek the assistance of a car accident attorney – Car accidents happen every day, and millions of individuals are involved in car accidents each and every year. Because they're so common, the assistance of a car accident attorney in St. Petersburg isn't really necessary, is it? Your car accident attorney will be your best line of defense against insurance adjusters, they'll know just how you can craft your case, and they'll help you each step of the way to ensure you get the compensation you deserve. Your attorney is an invaluable part of the car accident recovery process.

• Sabotaging your case with social media use – If you tell your insurance company that you're suffering significant injuries, and then you post photos of you and your friends at a local concert, they may use those photos as evidence that your injuries are not as severe as you claim. Until you receive your compensation, it's important to limit your social media use as not to provide evidence against your case..