The High Costs Of Personal Injury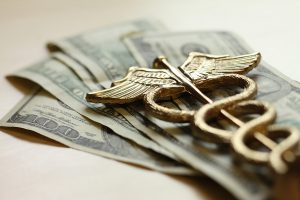 Michael Babboni

Personal Injury With millions of people living, working, and playing in Florida every day, it's only natural that accidents happen. Luckily, the vast majority of these accidents are fairly minor and result in minor injuries. However, there are also a huge number of accidents of a more serious nature that occur throughout the state every day as well.

For those involved in accidents that are more serious, recovering can be a struggle. Not only do you have to work to recover mentally and physically, but you also have to deal with a financial burden placed on you as a result of your injuries. These financial costs can make it difficult to recover fully physically and emotionally due to the stress you have to deal with related to your budget.

It's common for many out there to not even realize just how high the costs of personal injuries sustained in accidents can be. Here are some of the most common expenses faced by those injured in accidents.



Medical Expenses – Nobody needs to be told that today's medical costs are high, but with many serious accidents they can reach even higher levels. Hospital bills, doctor's visits, and other medical expenses can add up quickly and place a serious strain on your bank account.


Lost Wages – Depending on your injuries you could also be unable to work for a period of time after your accident. These lost wages make it even more difficult to manage your finances since you've lost a source of your income.


Future Medical Costs – There's no way for the average person to estimate just how much their accident can cost in medical expenses throughout their life. A serious injury to the back or a traumatic brain injury, for example, could lead to lifelong complications and expenses – expenses that can be difficult to manage.


Future Lost Wages – If you're disabled due to your injuries, you could miss out on a substantial portion of your income throughout the future. This can lead to a serious financial burden that is almost impossible to recover from.



These costs are in addition to things like replacing a vehicle damaged in an accident, and can make it very difficult to stay positive and focus on healing. In fact, many who are injured in an accident end up struggling with depression, anxiety, and a wide range of other mental and emotional issues along with their injures.

That's why it's so important to seek out the help of a competent personal injury lawyer. They can review your case and help determine whether or not you are at fault for the accident or if your injuries were caused by someone else. If you're not responsible, you shouldn't have to pay for the expenses associated with your injuries.

A good accident lawyer will help negotiate a settlement for you, and if needed will take your case to court. Your settlement amount will usually be based upon all of the financial factors listed above, and by talking to experts in various fields we can make a solid estimate as to what your future expenses and lost wages will be, including that in the settlement amount.

You owe it to yourself to get help following an accident, and you should never feel like you have to shoulder the financial burden of your injuries. We can help. With law offices in St. Petersburg and throughout the rest of the state, our lawyers have over 100 years combined experience in accident law. Contact us to find out more about your rights and how we can help you.