The Challenge Of A Fair Settlement After A TBI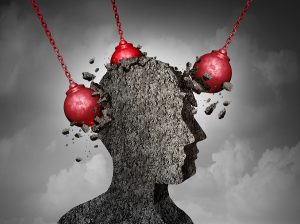 Michael Babboni

Personal Injury Florida is home to millions of people, and visited by even more every single year. So many people sadly means that accidents will happen from time to time. Whether they're on our roads or on the property of someone, these accidents can quickly change your life and the lives of your loved ones. When an accident causes a traumatic brain injury, this is even truer.

When a TBI occurs, it will impact almost every part of a person's life and also the lives of those closest to them. After all, TBI means that the injured may suffer paralysis, loss of motor function, loss of cognitive ability, and much more. This means that they may need long term medical care, may be unable to work, and more.

For many, filing an insurance claim is step one on the path to recovery. But insurance companies often do all that they can to avoid paying you out a dollar more than they have to – and in the case of a TBI this means that you could be left with huge debt and bills that just keep piling up.

One of the biggest challenges when it comes to filing a personal injury lawsuit involving a TBI is that the settlement amount can be very difficult to pin down fairly. Ideally, personal injury settlements should provide the injured with everything they need to make a full financial recovery and return themselves to a financial point they would have been in had the accident never occurred.

But in the case of a TBI, this is far from clear-cut. Consider some of the ways that a TBI will impact a family financially.

• The medical bills immediately after the accident can reach a staggeringly high amount
• Long term care, rehabilitation, and medication can add up quickly
• The TBI often means that the injured can no longer earn the amount that they were earning initially. This in turn means that a family's financial stability can be threatened
• TBI can ruin the professional future of an individual, impacting potential raises or promotions they would have received.

With things like future long term medical costs, lost potential income, and impact on professional earnings potential all playing a role in the lives of those hurt after a TBI, things become complex. And when you add in that loved ones often have to change their entire lives in order to provide assistance and care, it becomes even clearer that the complexities involved in a TBI case are far more than a basic accident.

That's why finding and hiring a good lawyer is so important. The right lawyer will be able to work for you and your rights to get you what you're owed. With a personal injury lawyer on your side, you'll be able to relax and focus on healing and helping the injured, not on where you're going to get your mortgage payment or rent from.

Your lawyer will consult with medical professionals as well financial experts to review your case and see just what kind of a financial impact your accident truly had on you. Then, they'll use that sum to fight to get you what you're owed.

If you or a loved one has recently suffered a TBI due to the recklessness or negligence of someone else, we can help. Contact our law offices today to get your free initial consultation and learn more about what we can do for you..