The Carnival Is Regulated But Disney World Isn't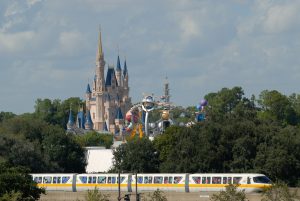 Michael Babboni

Personal Injury When a local fair comes into the area with carnival rides like merry go rounds, roller coasters, "tilt-a-whirls" and other attractions, one of the things people in St. Petersburg can do is know that they have the full legal protection of the state behind them. When it comes to carnival attractions, all rides are under the regulation of state law that requires that they must answer to the state and pass state inspection for safety and operation before the attractions can be made available to the public. With these small scale playgrounds of fun, Florida law has citizens' safety at heart.

You'd think that because these smaller attractions are so rigorously maintained and supervised by the state, things would be even safer and more regulated for much larger operations, such as Disney World, Universal Studios and the many, many other large family amusement complexes that have made Florida such a magnet for tourists.

And surprisingly, you'd be very wrong.

Responsible For Themselves

As Florida in general—and Orlando in particular—took on a greater role in the world stage for having many large, amusement park attractions, a law was passed in the 1980s. It is effectively a "loop hole" in maintenance that means that larger, permanent installations such as those at Disney World do not have to answer to state regulation for operational safety and maintenance provided that the company running the installation has over 1000 employees and can prove that they have their own full-time inspector and maintenance for their attractions. In other words, as long as the Walt Disney company can officially say, "yes, we have an inspector," the Florida government cannot send in their own people to inspect and confirm that the attractions are as safe and legal as the Disney company claims it is.

For example, in 2015, at the Petty Holding's Exotic Driving Experience in Walt Disney World, tourists pay a fee to live out their dreams and actually sit in a race car as a passenger, or actually drive it on a track. These are not professional drivers, even though they are in high performance machines, and a passenger in a Lamborghini died when his driver failed to take a turn correctly, causing the car to crash. In this situation, there are absolutely no extra safety precautions in place, outside of standard automobile safety mechanisms and the relative skill of the driver.

Negligence Is Still In Effect

Fortunately, this doesn't mean that as a customer in these parks, you're not safe. The laws against negligence still protect you, whether the place is subject to state law or not. What this does mean is that while smaller carnival attractions must pass state inspections, bigger, permanent attractions like those at Disney World are announced to be safe by the company itself, and the state has to take their word for it.

Not having to answer to state law does not mean that big theme parks are immune to the law. If you or your family suffer an injury at one of these parks and it's clear that this was an easily avoidable mistake if negligence had not been a factor, then you still get the full protection of the law. An accident lawyer like the experienced staff here at The St. Pete Lawyer is ready to help..