The Big Challenge With Premises Liability Accidents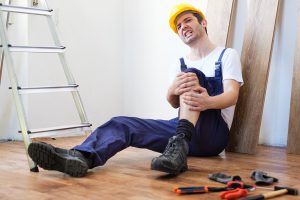 Michael Babboni

Premises Liability When you're hurt in any kind of accident, finding your footing again can be tricky. After all, the accident will leave you injured physically as well as financially. Often, those who are hurt struggle to know just what to do.

Making things even more complex is that those hurt in a premises liability accident will face an even harder battle to get back on their feet. The reason? Proving fault in a case like this is much more complicated than in an auto accident or workplace injury.

A Long Road To Recovery

Not only can a premises liability accident leave you hurt physically, but financially. You'll face a wide range of potential issues including:

• Lost wages due to missing work
• Medical bills
• Long term medical costs
• And more

And insurance companies often only cover a small bit of your true expenses – if they help at all. In premises liability, it's far too common for those who are hurt to be denied any kind of compensation at all due to the simple fact that proving you are owed anything is so difficult to do.

The Question of Fault

Being hurt in an accident that was caused by someone else means that under Florida law you will have the right to seek restitution for your injuries. But, in order to receive compensation you will have to file a personal injury lawsuit in most cases. The insurance companies and legal team for the other side won't automatically just hand you what you're owed – they want to avoid paying out a dollar more than they have to.

Filing a personal injury claim lets you show them you are serious about getting what you're owed. But, you still have to prove that your accident was caused by the reckless or negligent actions of someone else. In a premises liability case, this could mean things like a loose handrail that led to your fall, a bad connection in an outlet that caused electrocution, and more.

However, the tricky part is that you must be able to show that the owner or manager of the property was aware of the safety issue and did nothing about it. For instance, a spill in a store that you slip on may not be the owner's fault if the spill just happened and they had no idea it was present. Only if you can show that they knew about the spill and chose not to clean it or to place warning signs will you have a case.

How Is Fault Proven In Premises Liability?

Since you have to actually prove that your accident was caused by someone's negligence, you'll need the help of the professionals on your side. The average person will have no idea how to go about proving fault in premises liability cases and instead must rely on the help of a personal injury lawyer.

Your attorney will use a variety of tools and resources to prove your case including:

• Security camera footage
• History of safety issues at a property
• Witness statements
• Photographs
• And more

It can still be a big challenge, even for a skilled attorney. There's much more to filing and getting your compensation than just telling the other side you're hurt.

Our legal team has decades of experience in personal injury law and are ready to help you. Contact us today to find out more about your rights and how we can help you get what you are owed in a premises liability case..