The 5 Financial Impacts of an Auto Accident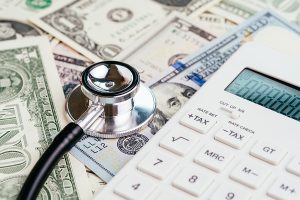 Michael Babboni

Car Accidents While an auto accident in itself can be a scary and unsure time, add to that the financial impacts you may be facing following the accident. Today we will talk about 5 financial impacts of an auto accident many people may forget.

Increased Insurance Rates

Many insurance companies will increase a driver's insurance rates, regardless of who was actually at fault for the accident. Because Florida is a no-fault state, you would have used your PIP coverage before filing a claim with the other driver's insurance company. Car insurance premiums have been seen to increase an average of 35% following an accident, with an average rate of over $2,000.

High Medical Bills

If you were injured in the accident, you might also face high medical bills that you are responsible for. The costs associated with medical treatment following a car accident can be significant, depending on how severe your injuries are.

If you don't have good health insurance, you can quickly find yourself becoming buried under the medical bills. In addition to the expenses you incur for the immediate medical care, you may also find yourself with follow-up treatment and rehabilitation costs that will continue to add up.

Property Damage

Depending on the severity of the accident, you may be faced with significant property damage as well. Most auto accidents result in damage to the vehicles. If this affects your ability to get to and from work, it can also hurt your wallet as you find yourself with lost income or the high expenses related to renting a car or finding alternative transportation.

Lost Wages

If your injuries are significant and you find yourself unable to work following your car accident, whether temporarily or permanently, you will feel the impact of lost wages. Everyone in Florida is required to have PIP coverage. The PIP benefits in Florida include coverage for lost wages if you can't work because of your injuries.

However, according to Florida law, the insurance company only has to cover approximately 60% of your lost income and lost earning capacity, leaving you with having to find a way to make up for the remainder of your lost wages.

Legal Fees

If you hire an experienced personal injury attorney to help you with your claim following the car accident, then you may also be faced with the financial impact this causes as well. Hiring a lawyer is best in many situations and sometimes may be the only way to ensure you receive fair compensation after your accident when it wasn't your fault.

Without the help of an experienced attorney, the insurance company may come out and offer a low settlement that won't cover all the costs associated with the accident. So, while a lawyer will cost money, you will quickly find immense value.

Many lawyers actually work on a contingency fee basis as well, which means it won't cost you as much financially as you may have initially thought.

As you can see, many financial burdens can negatively impact your life following an auto accident. To get ahead of the problem and before becoming buried in mounting medical bills, repair costs, and increased premiums, discuss your case with a qualified personal injury attorney to see if you have a case and see what kind of compensation you may be entitled to.

Don't wait until you are too far into debt to fight for what you rightfully deserve..