Teens Get Arrested For Grand Theft Auto After Crash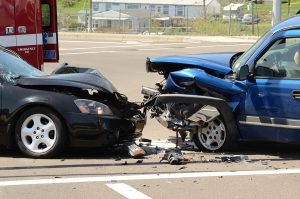 Michael Babboni

Car Accidents Car accidents are frustrating and scary as it is, but when they involve teenagers and stolen cars, it can be quite a mess of trouble. Sadly, that is exactly what happened in Pinellas Park when three teenagers aged 13 and 14 decided to go on a little joy ride in a stolen vehicle.

In Pinellas Park, three young teenagers by the names of Winston Trevor Gibson Jr., Ja-Liah Jackson, and Tyron Davis have been arrested on the charges of grand theft auto after they had crashed their stolen vehicle and attempted to run from the scene of the crime.

For 13 year old Winston Trevor Gibson Jr., this will be the fourth arrest since January. This is only the second arrest for Ja-Liah Jackson, also 13. However, for 14 year old Tyron Davis, this has actually been the 22nd arrest since 2014. He is facing three new charges including grand theft auto, leaving the scene of a crash with injuries and fleeing to elude law enforcement.

Police had responded to the crash at around 5:15p.m. at 7200 U.S. 19 N. It was stated that the vehicle had crashed into a light pole while the driver fled from a traffic stop near an off-duty Pinellas County Sheriff's deputy. Police say that two of the teenagers had run across Park Boulevard, causing the oncoming car to swerve and hit a median.

In order to find all three suspects, police and deputies had the help of aviation and K9 units to search the grounds nearby.

A bystander was able to chase down Winston Gibson, who was returned to the crash scene and taken into custody with only minor injuries.

The third teen, Ja-Liah Jackson, was found covered in blood. She was quickly treated by the paramedics and taken to a hospital.

Later on at around 8 p.m., the police had gotten a call about a person complaining about injuries sustained from a car crash. The police officers responded to the call and took Tyron Davis into custody for being identified as the driver of the stolen vehicle. Due to being under the influence and the complaint of injury, the police stated that they had took him to the hospital.

From reckless driving to the stealing a car, this incident is a mess of illegal activity that no teenager should ever be involved in. It is especially sad when you consider that it was only about a month ago since three teenage girls had died inside of a stolen car in Pinellas County. The vehicle at the time had been pursued by police who were unable to help when the girls' vehicle accidently sank into a muddy pond nearby Royal Palm North Cemetery.

Many officials including the Gualtieri and the St. Petersburg police Chief Tony Holloway had regarded that there needs to be a solution to the teens stealing cars 'epidemic' including the use of stronger penalties.

In fact, between 2014 and 2015, there were 1,733 juveniles that had been arrested in Pinellas County. Around 20 percent of these arrests were for vehicle theft. In St. Petersburg, the number of juvenile arrests for auto theft has nearly tripled in the last three years. This latest crime only continues to add to the 'epidemic'.

If you or anyone you know has been injured or has died in a car accident, don't hesitate to obtain the legal help you need! After such a traumatic experience, the last thing you want to think about are the high medical or funeral bills. That's why here at the St. Pete Lawyer, our lawyers all specialize in personal injury and car accidents to ensure you get the financial compensation you may need to recover properly. Contact us today for a free case review.