Technology Makes Everything Better Until It Puts Your Safety In Jeopardy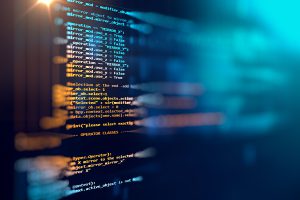 Michael Babboni

Recalls In this modern technological era, it seems as if you can not accomplish anything without the help of a smartphone, tablet, or computer. Even newer model vehicles come equipped with wifi capabilities, GPS functionality, and various other pieces of equipment that make traveling easier. However, along with all of these convenient bells, and whistles, comes the increased risk of something going wrong, either while the vehicle is in operation, or just while it is parked.

If a piece of this technologically advanced equipment malfunctions, your vehicle can stall, not crank in the first place, and put your safety in jeopardy. Anyone that has ever become stranded, on the side of the road, with their car broke down, knows that it is a dangerous place to remain for an extended amount of time. Other drivers tend to zip past you, with little concern for your well-being, and all it takes is one mishap for tragedy to strike. Keep your eyes and ears on full alert, and stay informed about recalls that can leave you with pain and misery, and hopefully, our St. Petersburg roads will be a safer place for everyone.

Even High-End Brands Can Have Recalls

There are only 315 potential affected units with this issued recall from Aston Martin Lagonda of North America. 315 is a small number when compared to some of the other recent recalls, but it is equally as important, due to the lasting impact it can have on your livelihood if you are involved in an accident. Recalled units include...



Certain 2011-2012 V8 Vantage vehicles



These cars received updated transmission and engine control software, that may conflict with existing software, resulting in the transmission not shifting properly. Rather than going into gear, as it normally would, the transmission may act or remain, in neutral. If this problem occurs, it increases your risks of becoming involved in a crash. Broken bones, lacerations, bumps, bruises, and in some cases, even death can occur, so make every attempt to remain safe, while driving or not.

Aston Martin is expected to begin the process on July 7, 2017. Owners will be notified by the company directly, but they should also feel free to contact the customer service department at 1-866-278-6661. Reference the recall number of RA-07-0022, to quickly get the information that you need.

You Might Be Entitled To Compensation

Have you or a loved one been injured, due to a vehicle recall like this one, or another kind? Are your medical expenses getting out of hand? You should not have to suffer and struggle due to the negligent acts of others, defective parts, or malfunctioning software. Compensation may be awarded to you for various reasons, and you should feel free to contact our office for a free case review if you suspect wrong doings, by a manufacturer or another party.

Multiple parties, or a single one, may be at fault but proving that the blame, is a daunting task. Many insurance companies, or law firms that big businesses have on retainer, go out of their way to protect the interests of their client, with little or no regard for you. They tend to want to pay out the smallest amount of compensation possible, whether it covers your expenses or not. Long, and drawn out, legal proceedings can take place, and their monetary funds are likely to outlast yours, which may cause you to settle for far less than you deserve.

Our outstanding reputation, and proven work ethic, often make companies want to settle out of court, which benefits you. We have the means to go the distance, with even the biggest firms, and we can do it for you. Don't think that you have to face this uphill battle alone, we will be more than happy to represent you, and help you get the funds you need, to make a full recovery..