Steps To Take After A Commercial Truck Crash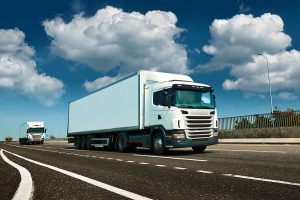 Michael Babboni

Trucking Accidents It seems like no matter where a person looks; there is a tractor-trailer these days. That isn't necessarily a bad thing, though. Eighteen-wheelers transport various goods across the United States. They ensure that consumers have access to things like household essentials, groceries, and fuel. However, with so many big-rigs being sharing roadways with passenger vehicles, it is not uncommon for accidents to arise. We even have our fair share of incidents right here in Florida. Take a look at these recent headlines from the area.

• Tampa Bay Times – Truck Driver In Fatal Alafia River Wreck Has Dozens Of Driving Infractions
• WFLA – Driver Dies In Fiery Crash With Tractor-Trailer On U.S. 41 In Hernando County
• MSN – Oskaloosa Man Killed Tuesday In Monroe County Collision With Tractor-Trailer

Although people can die in these incidents, they can also escape the events with their lives intact. This post will focus on the injury aspect of commercial truck crashes. The wrecks are unforgiving, to say the least, and they often leave motorists dealing with...

• Fractures And Broken Bones
• Neck, Back, Or Brain Injuries
• Loss Of Limbs
• Paralysis

We will now discuss several things people should do following accidents with these enormous machines. After all, not everyone has been involved in a crash with an eighteen-wheeler. Hence, folks might not know what steps to take. So, interested parties should stick around and read on to learn more.

Seek Medical Attention

After tractor-trailer accidents, victims should seek medical attention, even if they believe they aren't hurt. On some occasions, injuries are prevalent from the get-go. Meanwhile, in other instances, signs and symptoms may not be so forthcoming. Doctors might need to run tests or obtain X-rays to diagnose ailments. The last thing anybody wants is to go home after a crash, only to be rushed to the hospital later with internal bleeding or organ damage. Therefore, make sure to get examined after a tractor-trailer accident and keep undiagnosed issues at bay.

Contact An Accident Lawyer

When a truck driver or their company is negligent, victims are usually entitled to fair compensation. Doing nothing can prove to be a disaster. Why? If people do not fight for the money they deserve, they can find themselves having to pay for medical procedures and treatments out of pocket. Those things are not cheap in the modern world, and paying them can leave injured parties blowing through their savings in a hurry.

Taking on these corporations can be a tall order, though. They typically have legal teams standing by to discredit claims. The professionals take advantage of people and do everything in their power to prevent clients from shelling out hefty sums. Thus, a victim should employ the services of an accident attorney to fight on their behalf. These lawyers collect evidence to build strong cases and recover the compensation they are owed.

Our firm offers free case evaluations. Injured victims have enough on their plates without having to come up with funds to see where their claims stand. Also, Floridians only owe fees if their cases win. Contact the office to schedule an appointment today..