St. Petersburg Motorhome Owners Beware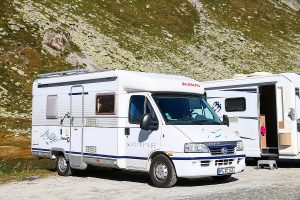 Michael Babboni

Recalls Do you live in the St. Petersburg area, and have you invested in a motorhome over the last few years? Perhaps the purchase happened not too long after the pandemic began. After all, anybody and everybody seemed to be running out and buying recreational vehicles then. Consumers felt as if they could still get out and about to explore the world while socially distancing themselves from others with these units.

Or maybe you're just an outdoor enthusiast and someone who likes to camp, fish, or hunt. Regardless of why you bought your motorhome, there are plenty of places to park it, like the KOA campground at St. Pete Beach, Fort Desoto Park, or Treasure Village RV Park. Then, you can go and do the things you enjoy but without having to rough it in a tent or get an expensive hotel room.

However, ahead of heading out on your next trip, you should really pay attention to this information. It appears that certain motorhomes in circulation may have a problem and one that can increase the risk of a crash. Hence, if your interest is piqued, please, stick around and read on to learn more. Hopefully, that will help you keep yourself and your people safely out of harm's way.
2021-2022 Allegro Motorhomes

It has been brought to our attention that 656 model year 2021-2022 Allegro motorhomes may have defective seals on the hydraulic cylinders of the slide rooms. And what does that mean exactly? The slide rooms associated with these units might extend out six to eight inches when parked. It's easy to see how that could be problematic. For instance, the room could hit a tree or bystander, causing damages and injuries. Then again, the movement may lead to someone inside falling and getting hurt.

That isn't all, though. If defective hydraulic cylinder seals are present, your slide room might extend while the motorhome is in motion. Can you even imagine? You're driving along, minding your own business, when bam, a car side-swipes the slide room, and you lose control. Injuries people sustain in such crashes vary. However, common ailments accident victims receive include:

• Fractures and broken bones
• Traumatic brain injuries
• Burns
• Paralysis

What To Do

Obviously, that list is only a small sample size. The ways in which accident victims get hurt can go on and on. But if you're like everyone else in this world, you want nothing to do with the pain and suffering. Hence, take preventative measures to ensure your motorhome doesn't cause you grief. Firstly, it is probably best to stop using the vehicle immediately. Then, you won't have to worry about the slide room extending on its own.

Next, you'll want to reach out to Tiffin Motorhomes to learn how to remedy the problem. You'll have to take the vehicle to a dealership, where workers will examine the hydraulic cylinders and repair or replace them as necessary more than likely. However, you should reach out to the company to learn the appropriate steps to take.

Are You Entitled To Compensation?

Have you been severely injured by a defective product? Was it this one or another one? That really doesn't matter. The point is that manufacturers and sellers are responsible for harm that their products cause. Thus, you may have the grounds to seek compensation for your damages. Would you like to find out? Contact our firm to schedule a free case evaluation with the St. Pete Lawyer. He'll be happy to discuss the matter and help you determine the best course of action to take.