St. Pete Lawyer Tips To Help Parents Keep Little Ones Injury-Free While Trick-Or-Treating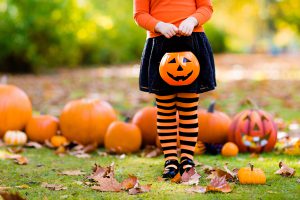 Michael Babboni

Personal Injury Neighborhoods will be packed from curb to curb with little ghouls and goblins on Halloween night. There is only one thing on their mind, which is candy, so it is up to parents to keep them safely out of harm's way. Various injuries can become sustained in a variety of different ways, causing the festive occasion to become a real nightmare, and recovery costs can get out of control. If it can be proven that another party's negligent act is to blame for the damage, victims might be entitled to fair compensation. If an instance like this happens while trick-or-treating, contact the St Pete lawyer to schedule a free case review that will determine if your claim has a chance of success. However, we want to see everyone healthy and happy in St. Petersburg, while having a good time, so utilize these tips and stay safe.

Helpful Hints And Tid-Bits For An Injury-Free Night

1. Wear reflective and bright costumes or accessories.

Orange, black, purple, or other dark colors pave the way for Halloween costumes and party decorations alike. Therefore, we must find alternative ways to brighten attire and make children more highly visible while walking along the edges of streets. Glow necklaces, sticks, bracelets, and other jewelry-lighting is available at a relatively inexpensive cost that can be beneficial to your cause. They shine brightly in the darkness and can serve as a complementary piece to the ensemble. Consider adding a fluorescent colored stripe to the back of the top, or at another suitable location, to make the child easier for drivers to see. Severe lacerations, contusions, and even wrongful deaths are possible when pedestrians and vehicles become involved in accidents. Be vigilant in your quest of keeping kiddos safe, and with any luck, you will help your family avoid having to deal with such a horrendous fate.

2. Enjoy the evening, not the smartphone in your hand.

Distracted driving consists of a variety of tasks like eating and texting, but these same actions can put pedestrians at risk of becoming injured too. Walking in front of a moving car is a possibility by keeping your attention buried in the screen, and not on surroundings, so put the technology down and enjoy the moment. There are so many people with hidden faces that kiddos can become lost or kidnapped in the blink of an eye. We must put our best effort forward and keep the future generations of St. Petersburg residents healthy and injury-free.

3. Even in this day and age, check the treats before letting them be consumed.

Avoid letting them eat the goodies until you get home, unless you look at the packaging of each piece of candy, as it goes into your child's treat bag. We have all heard the stories of razor blades in apples, and poison on this or that, so if nothing else but for the peace-of-mind, investigate treats before little ones consume them. Foreign objects in the goods increase choking hazards, and if you don't know where the snack came from, it will be hard to seek compensation for any injuries incurred. No monetary value can make up for the loss of a child, but the St. Pete lawyer is prepared to help you fight for compensation if it is in your best interests..