Something As Simple As Cutting The Grass Could Lead To You Needing An Attorney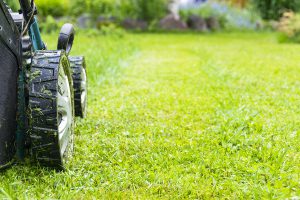 Michael Babboni

Recalls With summer in full bloom, it seems as if the grass never stops growing. Bees and other flying insects fly about, while flowers and plants thrive. The sun feels much hotter than at other times of the year, but we must keep our yards manicured, for aesthetic appeal, as well as, safety. We understand that risks are involved with these types of activities, but we do not expect a malfunctioning piece of equipment to be the culprit behind the dangers.

Flammable fluids, spinning blades, and multiple other hazards can contribute to your safety being jeopardized. Consumers purchase battery-operated, or electric mowers, chainsaws, trimmers, and more, for convenience, and to eliminate the harmful fumes, and fire hazards, associated with lawn equipment. However, anything human-made can be defective, break, or falter eventually, but manufacturers take on responsibilities, whenever they deem their products to be safe for use and sell them to the public for monetary gain.

Have you been injured due to a defective part, a recalled product, or a malfunctioning piece of equipment? Do you live in St. Petersburg or a nearby area? If you answered "yes," to the first question, you might be entitled to compensation for injuries, loss of wages, and more. A "yes," answer to the second question, means that you have a proven and reputable firm closer to home than you might think. We have the ability, means, knowledge, and reputation, to take these big corporations to trial if need be, and we always have your best interests in mind. Call our office to schedule a free case review, and to find out what your legal options are.

About 28,000 Units Affected With This Recall

Hongkong Sun Rise Trading issued a recall on certain model Kobalt, and Greenworks, walk-behind, cordless and electric lawnmowers. Each possesses a 40-volt max lithium ion battery and a deck with a width of 20-inches. There is a large label on both models, located on the rear bag door, with the model and serial numbers on it, as well as a date code. Look closely at these combinations to determine if you have an affected model.



Kobalt mowers will have a model number of KM2040X-06, item number of 506586, and date codes from 04/14/14 to 05/14/15


Greenworks G-MAX mowers will have a model number of 25302, no item number, and date codes from 04/10/14 to 07/17/15



These pieces of lawn equipment have circuit boards, that may short out, posing a fire hazard to users. In an attempt to save yourself from this type of fate, you eliminated the combustible materials, only to become injured in the same way, which is not right or fair. Consumers should discontinue use of the product immediately, remove the battery, and contact Hongkong Sun Rise Trading, toll-free, at 888-266-7096.

These mowers sold for around $350, from May 2014 through July 2016, at Lowes Home Improvement stores, and other retailers, nationwide. They were also available for purchase online at markets such as Amazon.com. With so many units involved, and reaching such a vast audience, the mowers could be lurking just about anywhere, including Florida, so be careful, and take a few minutes to check the numbers on your machine.

Whenever you contact Hongkong Sun Rise Trading, reference the recall number of 17-168, to get relevant information that pertains to you. The remedy is a free repair, but if you become injured from the product, you may be able to take legal action. We are here if you are ever in need of our services, but until then, keep an eye on product recall info, and attempt to remain safe and injury-free.