Slip Sliding Away: Helpful Information To Determine If You're Slip And Fall Case Is Validated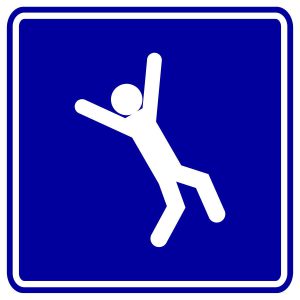 Michael Babboni

Premises Liability Slip-and-fall cases are a main part of personal injury law. Thousands of people are injured each year from slip and fall incidents. Some are seriously injured, when they slip, trip, and fall on a rough patch of ground, a wet floor, or a number of other situations. If you've been hurt in a Florida slip-and-fall accident, you may be compensated for your injury. It's important that you know your rights and what you can do.

If you've been injured in a slip and fall, you must consider a few things before going forward. Firstly, it is normal for various things to fall or drip onto the floor, or for certain surfaces to become uneven. Secondly, pieces of flooring such as drainage grates serve a useful purpose, despite being dangerous if not noticed. In other words, property owners cannot be held responsible for the immediate picking up or cleaning of every dropped or slippery substance on a floor. They also won't be held responsible if someone slips or trips on something that any ordinary person would expect to see and avoid.

With that being said, how can you determine if a property owner is liable for your injury? Here are some ways:



The property owner must've caused the spill or torn spot that harmed you.


The owner must've known about the dangerous surface and done nothing about it.


Common sense: The owner should've known that this surface was not safe and could be harmful to his/her guests.



Property owners do have the responsibility of making sure that their property is kept up and safe to inhabit. This is where a slip and fall case could prove to be difficult, since there is no precise method to determine whether or not the property owner is responsible for your fall. Most of these cases come down to whether or not the property owner acted reasonably. In order to determine this, the law concentrates on whether the owner made daily efforts to keep the place safe and clean.

Here are some questions you can ask yourself to determine if the property owner is responsible for the accident:



Had the dangerous spot been there long enough that it warranted the owner's attention?


Does the owner have a daily procedure in order to clean and repair damages on the grounds?


Could the object have been located in a safer place amongst the property?


Could a warning sign have been created to prevent people from getting hurt?


Did poor or broken lighting attribute to the accident?



If the answers to a few of these questions come out in your favor, you may be entitled to compensation. That amount may include money for items such as:



Medical costs


Lost wages, both now and in the future


Permanent disability


Emotional distress


Other costs directly related to your injury



Florida slip-and-fall law can be complicated. An injured person may be up against large corporations with great resources. If you feel that a property owner is responsible for you or a loved one's injury, you should consider seeking the help of an attorney. Florida slip and fall attorneys practice personal injury law, and are aware of any state laws related to the subject. They can protect your rights and give you the best chance of success in court.