Six Steps To Take Immediately Following A Drunk Driving Accidents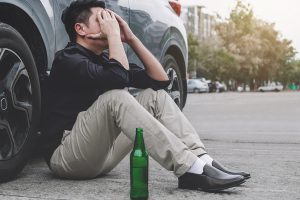 Michael Babboni

Personal Injury Florida has one of the highest incidence rates of drunk drivers of any state in the US. As a result many Florida residents find themselves dealing with the aftermath of being hit by a drunk driver. Drunk driving accidents are a lot more difficult to handle than a regular car accident because it will involve both state and civil courts. In order to protect yourself during this complex process, it is important to understand what to do following a drunk driving accident. Here are the six most important steps to take:

Immediately Call 911

No matter the details of the accident, you need to contact the authorities immediately. If you are severely injured, follow the instructions of the EMTs and go to the hospital if required. Otherwise, stay at the scene of the accident until the police arrive. In many cases, drunk drivers will flee the scene. If that happens try to get as much information about the vehicle as possible including make, model, color, and license plate. When the police arrive, file a report. The police report will be an important piece of evidence to present to the courts.

If Possible, Take A Video

Most people have a phone that enables them to take photographs and videos. If at all possible, take a video of the scene and the surrounding area, including the intersection and both directions of the street. Also try to take a video of the drunk driver. If you are unable to do so, ask a bystander to do it for you. This is evidence that the drunk driver cannot deny and can be valuable in court.

Get The Contact Information Of Any Witnesses

If there are any witnesses at the scene of the accident, make sure to collect their contact information. In many cases, the victims will make a statement to the police. However, collecting their contact information will help you provide evidence to both the criminal and civil courts. Make sure to get their names and a good way to reach them like their phone number or email. Another good idea is to take any notes about what they saw or remember. The aftermath of an accident can be very confusing, so it is easy to forget important details later on. Writing them down will help you remember everything.

Cooperate With The Police And District Attorney

The first part of the process will be the criminal charges. Drunk drivers break the law and will have to be punished before you can pursue a claim in civil court. However, the details of the criminal trial will help you provide very strong evidence for your claim. If they are convicted of a drunk driving offense, that will reduce the pressure to prove liability and give you a strong claim in your case. So make sure to cooperate with the police and district attorney as much as your health allows.

Follow All Of Your Doctor's Orders

In most cases if you have been hit by a drunk driver, you will go to the emergency room. If your injuries are not life threatening you will be discharged. It is vital that you see your medical provider within 72 hours as many injuries are not immediately apparent at the time of the accident. Follow all your doctor's orders, follow up appointments and take prescriptions as prescribed. Make sure you keep all receipts as well.

Hire A Personal Injury Attorney

A personal injury attorney is your greatest ally after a drunk driving accident. They will not only help you through the claims process, they can also advise you during the criminal proceedings. In almost all drunk driving cases, you will be owed compensation: however, insurance companies will still try to pay less than what your claim is worth. A personal injury attorney will protect your rights and financial interests.

If you have been hit by a drunk driver in St. Petersburg, contact Michael Babboni, the St. Pete's Lawyer. With over 30 years of protecting drunk driving accident victims, he will help walk you through all the steps in both the criminal and civil cases. Call him today for a free case review and to learn more..