Should You Use Nothing But Your Two Feet To Travel In Florida?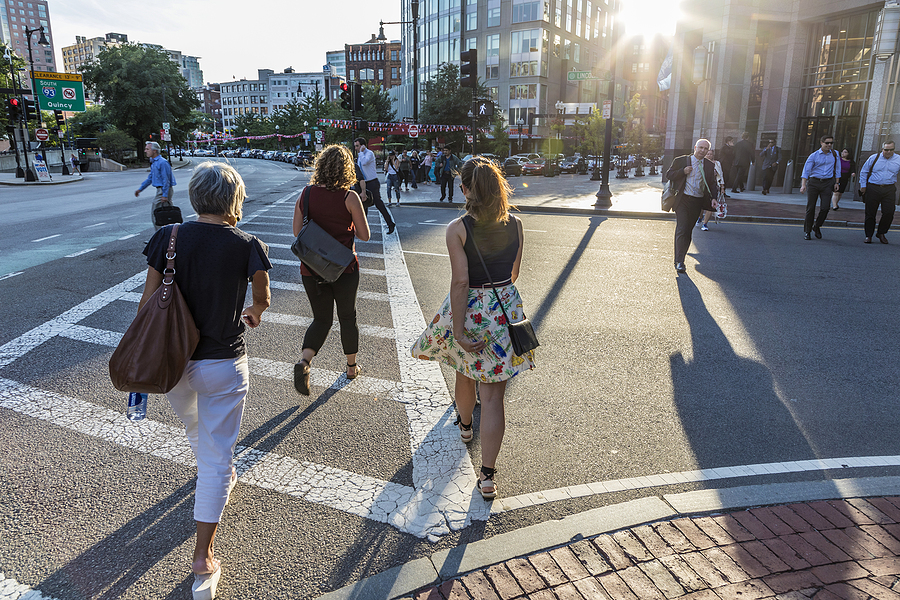 Michael Babboni

Personal Injury The Sunshine State is the perfect place to get your walk, jog, or run on. Providing that it isn't a target during hurricane season, the weather is usually great year-round. Hence, people can get out and about to take in the fresh air. Perhaps they want to be pedestrians to exercise and get fit. Or maybe folks simply wish to save money on fuel. Walking to work, school, a store, or the beach can help them do just that.

Being a pedestrian is not always all that it sounds cracked up to be, though. For one, when people use their feet to get around, their bodies can become sore and tired. So much so that they may need to catch an Uber to get back home. Then, any savings they might have accumulated go right out the window. Additionally, there are motorists on the roadways here all the time. All it takes is for one driver to slip up for the life of a pedestrian and those of their family members to change forever. Much too often, collisions between cars and pedestrians result in deaths. There are plenty of stats and recent headlines to back up such claims.

• Click Orlando: Pedestrian Killed In Brevard County Accident, Troopers Say
• Pensacola News Journal: A Pensacola Pedestrian Was Killed Friday Night On Palafox Street
• Patch: Pedestrian Killed In Ruskin Crash: Florida Highway Patrol
• NBC2: Florida Deputy Hits And Kills Woman Standing In Road

Florida Pedestrian Crash Statistics

Traffic Crash Facts from the FLHSMV reveals that Florida accounted for 9,356 pedestrian crashes in 2018. Those events caused 7,935 injuries and 720 fatalities. In 2017, the numbers were 9,420 accidents, 8,126 injuries, and 659 deaths. The research also reveals the findings for 2016. In that year, there were 9,102 crashes, 7,796 injuries, and 667 pedestrian fatalities. While people can escape these incidents with their lives intact, loss of life is a common outcome.

It is unfortunate, but that is what happens. Families deal with passings in different ways. Some members mourn and grieve, while others choose to celebrate the lives of the deceased. Loved ones also gain final expenses and lose income because of the situations. If you are going through such issues, it could be in your best interest to hire a personal injury attorney.

You Might Be Entitled To Fair Compensation

Following a pedestrian crash and wrongful death, a family can hire a lawyer to hold the negligent party accountable for their actions. Negligence comes in many forms, including but not limited to...

• Speeding
• Distracted Driving
• Operating A Motor Vehicle Under The Influence Of Drugs Or Alcohol
• Drowsy Driving

It can be challenging, and like an uphill battle, for loved ones to prove recklessness occurred. They must also show that the negligence caused the wrongful death, which is quite a tall order when they elect to handle these matters independently. Thankfully, Floridians don't have to face these situations alone. Instead, they can employ the services of the St. Pete Lawyer to fight on their behalves.

He began practicing law in 1987, which means he has years of experience under his belt. The attorney and his team collect witness statements, traffic camera footage, driver histories, and more to build concrete cases. Our firm offers free case reviews because people shouldn't have to spend their life savings just to learn whether they have legitimate claims. Personal injury cases are also paid via contingency fees. In other words, clients only owe for services when their claims win. So, don't delay any longer. Contact the St. Pete Lawyer, and get the compensation that your family rightfully deserves.