Seeking Compensation When Wrongful Death Occurs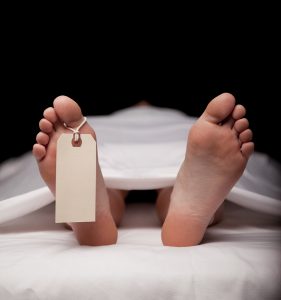 Michael Babboni

Wrongful Death Death occurs around the world, each and every day. It might be inevitable, but it can be even more tragic when it's unexpected. Compounding the grief is when death occurs due to another party's negligence.

Defining Wrongful Death

Wrongful death is a legal term. It refers to a civil claim that can be brought against a party who recklessly caused someone's death. One of the most famous wrongful death cases in this country pertains to former professional football player, O.J. Simpson.

Simpson's estranged ex-wife, Nicole Brown, and her friend, Ron Goldman, were famously murdered in 1994. This became one of the most high-profile court cases in history. Simpson was acquitted of two counts of murder. Ron Goldman's father, Fred Goldman, brought about a wrongful death civil lawsuit against Simpson, in which he was awarded $33.5 million by the courts. Though Simpson was acquitted in the criminal case, he lost the civil suit.

Florida's Statutes And Survivors

Florida Statutes 786.16 – 786.26 outline the legislative intent behind Florida's Wrongful Death Statue. When a family member has had their life cut short due to a preventable incident brought about by someone else's recklessness, carelessness, or neglect, legal action can be taken by survivors of the deceased.

Survivors of the deceased can be immediate family members who were wholly, or partially, dependent on the deceased person for support, such as:

• Parents
• Children
• A spouse
• Legally adopted siblings with financial dependency on the deceased
• Children born outside of the marriage for which the parent has established financial support
• Blood relatives with financial dependency on the deceased

Children who are born out of wedlock are automatically considered survivors if the deceased person is the mother. They are not, however, considered to be survivors of a deceased father unless the father had assumed responsibility for the child's support. At this time, friends, romantic partners with no legal union, and distant relatives are not eligible to file a wrongful death suit.

Parents of a young child who dies as a result of negligence can still bring about a wrongful death suit, even though the child did not contribute to the family finances. This is the way to inflict financial punishment upon the negligent party for such a traumatic loss.

Statute Of Limitations On A Wrongful Death

There is a slim statute of limitations window regarding wrongful death lawsuits in Florida. Survivors have only two years to the date of death to bring about wrongful death action. The only exception to this statute is if the person died as the result of a homicide. Legislators understand that it can take many years for a responsible party to be identified and apprehended, so this gives survivors an unlimited time limit to file a wrongful death action.

Why You Need To Hire A Wrongful Death Attorney

Wrongful death cases in Florida are very complex. There is a lot of confusion, fear, and anger involved on all sides of the suit. Due to the nature of a wrongful death action, Florida has very specific laws and guidelines for pursuing these claims. The first steps a wrongful death attorney will take when filing a lawsuit include:

• Determining a personal representative to act on behalf of the estate.
• Identifying the survivors of the deceased.
• Gathering all of the information regarding the untimely death.
• Creating a claim against the negligent party.

If an initial claim does not settle, a formal legal claim must be filed. This will be the start of a lawsuit. From there the process becomes more detailed. Both sides will gather information and speak to witnesses to support their case. This is why it's important to have an experienced wrongful death attorney to help navigate the legal waters. A monetary settlement won't bring back a loved one, but it can ease the financial burden that is left behind after someone else's carelessness..