Road Accidents That Can Happen In A Construction Site In Florida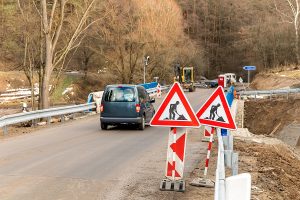 Michael Babboni

Car Accidents Ongoing road construction can be annoying because it can cause traffic jams. No matter how impatient you find yourself to go drive past it, never hit the gas and speed up when passing road construction sites. Aside from the delays it causes to driving trips, ongoing road repairs can also lead to accidents if you are not careful.

You can avoid car accidents in road construction areas by being careful and knowing what things to do and to avoid. If you drive by one during your travels, here are the different road accidents that can happen because of the ongoing construction.

• Barriers, Traffic Cones, and Other Road Barricades - Whenever there is road construction happening, a part of the highway is usually sealed off to prevent cars from driving or entering that space. Traffic cones and barriers are put up to secure the area, and these cones can be a recipe for accidents when they are unnoticed or if speeding cars fail to hit the breaks on time.

Hitting plastic cones can lead to minor damages and can make drivers lose control of their vehicle from surprise. On the other hand, big concrete barriers and barricades can cause much more serious damages and injuries when a collision happens.

• Watch Out For Falling Parts And Debris - Depending on the repairs being done, big pieces of equipment and establishments can be found in the construction area. There usually are safety nets set to catch falling debris, but you can never be too sure. Accidents happen anytime and there may be uncovered areas where debris can fall straight down the road.

• Uneven Pavement And Potholes - The road is bound to have drill holes and rocks on them, making it bumpy and uneven. If you drive too fast over them, your car can shake too hard and your tires can get busted. The impact can cause passengers to hit some surfaces inside your can, giving way to small cuts and bruises. Additionally, it can also damage your car, leaving it with some scratches and dents.

• Narrow Roads And Sharp Curves - With almost half of the highway closed, cars are left to drive on a narrower portion of the road. In some cases, both sides will be under construction, and you are left with a makeshift detour route with sharp curves. It can be hard to navigate and much more challenging to lead your car through these blind curves, especially if you are driving a large vehicle.

Narrow routes can also make it hard for you to see what lies ahead of you and spot humps or other objects on the road.

• Unnoticeable Warning Signs - When construction is ongoing, there should be warning signs before and after you enter the repair zone. However, some signs are too small, confusing, and just unnoticeable, especially at night. This is why it is important to drive slow and be observant of your surroundings. While the hard-to-see signs are not your fault and responsibility, it does not erase the possibility of getting into a car accident because of it.

Road constructions are there to make the driving experience better, but while it is ongoing, the best you can do is to drive carefully when passing by them. As mentioned above, accidents can still happen at any time. Reach out to a trusted auto accident lawyer for a car crash and see how you can get help and be compensated after sustaining injuries from it.