Riding Around On Two Wheels Just Became A Little More Dangerous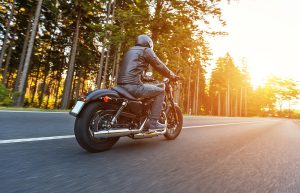 Michael Babboni

Recalls Motorcycles, bicycles, and other two-wheel vehicles can pose dangers to their riders. The safety features that are standard in cars are not available for bikes, and nothing is standing between drivers and the unforgiving open road. At an early age, we learn that it hurts to fall on the ground, and when high rates of speed become part of the equation, severe injuries or loss of life are possibilities. Cyclists often go out of their way to get the best helmets, clothing, and other safety equipment available to prevent these fates, so why would they expect any less from their bike?

Have you sustained a personal injury from a car, motorcycle, or boating accident? You may be entitled to compensation for your injuries if negligent acts or faulty equipment are to blame. Medical bills, lost wages, and multiple other elements determine what is deemed to be fair compensation, so contact our office for free case review to find out your legal options. Our firm has represented residents in St. Petersburg for years, and we would be more than happy to provide you with a winning strategy for success. Let us take on the complex legal proceedings, while you concentrate on recovering, which should always be the top priority.

A Minor Lighting Issue Can Still Cause Major Problems

Kawasaki has not announced a schedule yet but is expected to recall 2017 Versys-X 300 motorcycles. The brake light socket may become loose, which can result in the bulb falling out, and leave the bike without a tail or brake light. If this incident occurs, the risk of the motorcycle being in crash increases, and so does the chance of an injury happening. Drivers of other vehicles may inadvertently strike these bikes in the rear because of low-visibility, so it is of the utmost importance to make sure that you are not riding around on an affected unit.

The company will contact owners, and the remedy is to have a certified dealer replace the socket. However, since a schedule has not been set, people should also feel free to contact Kawasaki's customer service department at 1-866-802-9381 to get more information about the problem at hand. Spreading news about recalls through social media, by word of mouth, or another way reduces accidents. By having the info, riders and other motorists know the signs to be on the lookout for, and in turn, they take the necessary precautions to remain safely out of harm's way.

There are a potential 1,888 affected motorcycles involved in the recall, so one may be parked closer to your home than you might think. We accept that some dangers, are associated with riding a bike, but it is not acceptable for parts on these vehicles to endanger our lives. Manufacturers take on responsibilities when products become available to consumers. If the product is not safe, causes injuries, or becomes the reason for an accident, these kinds of companies might become deemed at fault, or multiple parties may even share the blame. Don't let the jargon and other aspects of the legal system become too stressful to handle, and put a winning team in your corner to achieve the desired results that you seek..