Questions To Ask Your St Petersburg Personal Injury Lawyer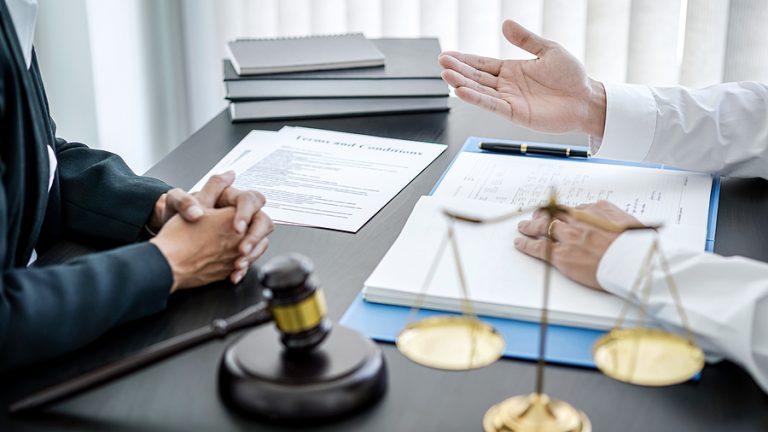 Michael Babboni

Personal Injury Finding the right St. Petersburg personal injury lawyer to handle your case is important. You want someone to represent you who is skilled and knowledgeable in Florida personal injury law, you want experience on your side, and you want a confident experience that lets you know you're going to get the compensation you deserve. When searching for that perfect St. Petersburg lawyer to handle your personal injury case, don't shy away from asking a few questions just to let you know that you're setting yourself up with the right match.

Where Do You Practice?

If you're injured in an auto accident in St. Petersburg, you don't want to search out a personal injury lawyer who works out of Miami. One of the first questions you should ask your personal injury lawyer is where they practice, where they have the most experience practicing, and if they're knowledgeable about the area where your accident occurred.

What Type Of Law Does Your Firm Practice?

Some law firms may practice multiple types of law, while others focus on a core area and build specific expertise in that space. For personal injury law, you'll want a law firm that focuses solely on different types of personal injury law. There is a lot involved in personal injury law in the state of Florida, and you don't want to seek out a lawyer who could be stretching themselves thin. Devotion to personal injury law lets you know that your chosen St. Petersburg personal injury lawyer knows the ins and outs of any type of local accident.

What Kind Of Experience And Results Do You Have?

While every personal injury case is different, taking a look at a firm's past experiences and results can give you something of an idea of what you can expect. Does the lawyer have a history of being able to settle tough cases out of court? Do they get their clients the kind of compensation they deserve for their accident? Does the St. Petersburg injury lawyer have a long list of cases they've successfully worked on and won? Experience tells you that your chosen lawyer will know exactly what to do no matter the details of your case, providing you with a confident experience from the start.

Do You Have Reviews?

Reviews or testimonials are one of the most powerful and useful resources any business or service can offer to their future clients. These reviews are proof of their success, and they give potential clients a window into what they can expect from their representation. St. Petersburg personal injury lawyers with a long history of success stories and happy clients should have testimonials available via Google business reviews, social media, or posts onto their website for the public to read.

What If My Case Goes To Trial?

Most personal injury cases in St. Petersburg are settled out of court, but most does not mean all. There is a chance your case may need to go to trial if you cannot reach a settlement during the negotiations process. A great personal injury lawyer will be able to work with you through negotiations, and then if negotiations don't reach a settlement, they can represent you in court to make sure you get the compensation you need.

We're open to answering any questions you may have about finding the right St. Petersburg personal injury lawyer, what your case may entail, or what settlement you might be entitled to. To see if we're the right representation for you, contact us at TheStPeteLawyer.com today..