Preparing For Your First Meeting With Your Personal Injury Lawyer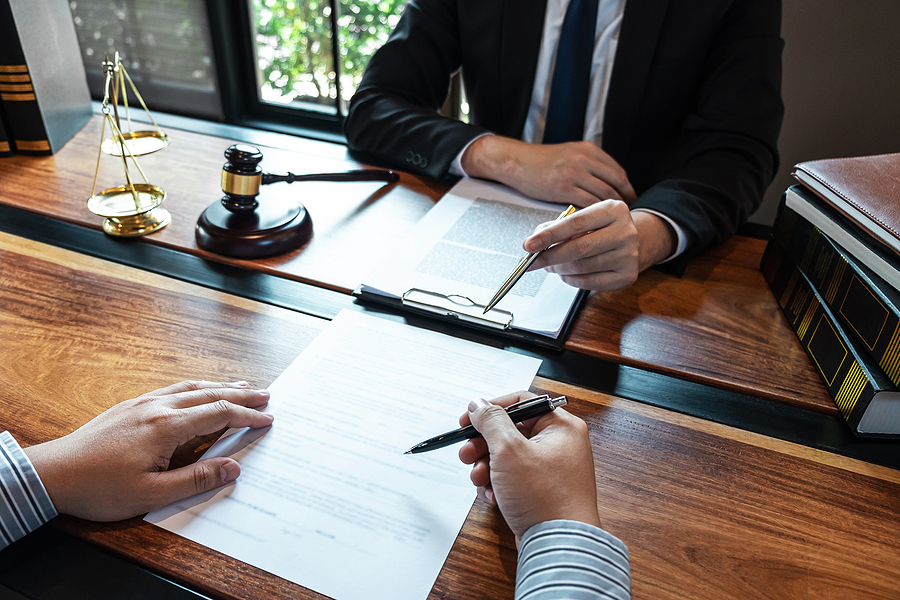 Michael Babboni

Personal Injury Being involved or getting injured in an accident is a traumatic experience. It could leave you anxious on top of any other injury you have sustained. Meeting with a personal injury lawyer afterward may add to your anxieties. Preparing well for your first meeting with your lawyer may help you relax and make the most of your time with the professional you decide to hire.

Your personal injury lawyer will ask you a lot of questions about the events that transpired before, during, and after the accident. Your task is to answer those questions as accurately as possible in order to give your personal injury lawyer a clear picture of everything that had occurred. This will help him build a strong case and get you the compensation you deserve.

Questions Your Personal Injury Lawyer Will Ask

Your lawyer will ask you some detailed questions that may require you to recall some highly unpleasant moments. It would help to mentally and emotionally prepare yourself to answer them so you can provide your lawyer with as much information as possible. We all know that human memories are fallible. You can have an accurate account of your experiences by keeping a post-accident diary.

• What specific injuries are you dealing with? How are you feeling now? How much pain are you experiencing?

• Have you seen a doctor? If so, what was the prognosis?• Have you discussed the details of your accident with other lawyers or insurance representatives?

• Do you have insurance? Can you give me the details of your auto insurance coverage and medical insurance coverage?

• Have you contacted your insurance company to give them a recorded statement about your accident or injury?

• Where are you employed? For how long? What do you do there?

• Have you been involved in any other accidents in the past?

• Have you received any notices of lien claims? (Tip: Bring lien notices with you.)

You will want to communicate to your personal injury lawyer how the incident has affected you and your family. For instance, let them know if it has prevented you from performing daily tasks or reporting to work. That will contribute to your case.

Documents You Should Prepare

At this point, your lawyer will decide if they will take up your case. If so, your lawyer will ask you for some documents and additional information. It's best to have those documents prepared for your first meeting.

• All medical information

o Documents explaining diagnoses and treatments
o Bills from doctors and the hospital
o Bills from your physical therapist and/or chiropractor
o Documents explaining any future treatments needed
o Name and address of ambulance service used (if any)
o Details of the hospital where you were first taken
o Dates of your admission and release from the hospital
o List of current prescription medications

• Insurance information

o Paperwork explaining your health insurance coverage
o Paperwork outlining your auto insurance coverage (if you were involved in a car accident)
o A copy of your insurance card/s

• Proof of any work or income you lost as a result of the injury (including dates missed)

• Copies of all official report(s)

o Police report with details of the incident
o Other reports taken of the incident

• Any photos of the accident scene or your injuries
In addition, your lawyer will likely ask you to sign authorizations so they can proceed with requesting records.
• Insurance authorization
• Wage loss authorization
• HIPPA-compliant authorization to obtain medical records
After all those, your lawyer may discuss their fees with you.

Conclusion

Your personal injury lawyer is there to help you succeed in your personal injury case and receive proper compensation for the injury you sustained due to someone's negligence. Relax and tell your side of the story. Choose a lawyer whom you feel comfortable with and who will have your best interests in mind..